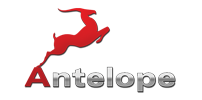 The company has been steadily growing and now we're looking for an energetic and ambitious Digital Design Hardware Engineer to join our team, based in our European office in Sofia, Bulgaria.
Senior Digital Hardware Design Engineer
The FPGA Engineer will be working on the development of complex FPGA Designs from specification through to hardware testing, with a particular focus on high speed interfaces, including PCIe, various audio interfaces, and our custom DSP processors. This would include working on simulations, synthesis, floor planning and integration efforts.
Our requirements:
A university degree in Electronics or similar
Coded FPGA or ASIC designs in VHDL or Verilog (we use VHDL)
FPGA Design with RTL (VHDL)
Design of high speed interfaces on an FPGA – such as PCIe, USB, various audio interfaces
Design custom FPGA based DSP effects
Design Verification
Hardware testing
We offer:
Opportunity to work for top 5 world-leader in digital audio technology
Friendly work environment in a team of highly skilled and motivated people
Relocation to Corporate EU R&D center in Sofia.
Brand new, spacious, centrally located building near metro and bus-stops
Above average compensation with bonus schemes based on performance
Leading medical, dental and social benefits
Ability to utilize the latest advances in software technology
Flat, agile, bureaucracy-free management structure
Freedom to create definitive products for the world of arts
Send us your CV
You can also email us your up-to-date CV in English, preferably with picture and a cover letter at: hr@antelopeaudio.com.
All inquiries are strictly confidential. Only shortlisted applicants will be contacted.