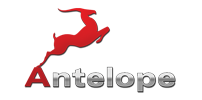 We need a team player with understanding of the software development cycle and a heart for advanced digital audio technologies.
Lead Sofware QA / Testing Engineer
Your key responsibilities:
Lead and mentor team of QA engineers
Distribute the work between team members and be responsible for results
Analyze software requirements and take part in their definition
Create and perform functional tests for software applications and new features based on the DUT (device under test)
Identify, isolate and reproduce defects
Report, classify results and produce recommendations
Communicate and classify customer issues received from our tech support team
Communicate with beta user group
Optimize and develop QA process
Help to communicate and explain new features to departments outside R&D
Soft skills:
Analytical and problem-solving skills
Willingness to learn new technologies
Willingness to adopt, follow and further develop the QA process
Strong interpersonal and communication skills
Attention to detail and thinking outside of the box
Able to quickly change focus based on priorities
Neat and organised
Qualifications:
Excellent knowledge of English
University or college degree completed or in progress
2+ years of experience in software testing or development
Understanding of the software development life cycle
Good understanding of QA processes and responsibilities
Experience with audio software is desirable
Experience with (audio) hardware is highly desirable
Basic understanding of audio industry standards, and digital audio.
We offer:
Corporate culture based on creativity, team spirit and revolutionary ideas
Work in a team of highly skilled music and audio tech lovers
Become a part of the vast and challenging audio industry
Brand new, spacious and centrally located HQ, near metro and bus stops
Above average compensation and performance-related bonus schemes
Medical, dental and social benefits
Send us your CV
You can also email us your up-to-date CV in English, preferably with picture and a cover letter at: hr@antelopeaudio.com.
All inquiries are strictly confidential. Only shortlisted applicants will be contacted.