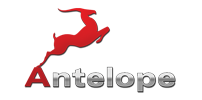 We are currently looking for an experienced professional who can drive аn international sales strategy to achieve corporate goals and support business development plans.
Regional Sales Manager – Audio Electronics
Your key responsibilities:
Evaluation of current and potential markets and setting targets
Motivating and coaching direct (phone/email) sales people on how to achieve business sales targets
Managing team members' KPIs
Supporting team members to increase sales through training on telesales and B2B techniques
Developing effective questioning skills to understand a prospects need
Support incentives to improve sales and cross sell opportunities
Critiquing appointments to ensure quality is maintained
Job requirements:
Proven track record in direct phone-based sales
Proven track record in phone sales training and sales coaching
Proven track record in sales team management-min. 2 yeаrs
Excellent time management skills
Experience in creating and designing training courses desirable
We offer:
International level opportunity to interact with the music community
Opportunity to work for a top 5 world-leader in digital audio technology
Friendly work environment in a team of highly skilled and motivated people
Brand new, spacious, centrally located building
Above average compensation with bonus schemes based on performance
Leading social and medical benefits
Send us your CV
You can also email us your up-to-date CV in English, preferably with picture and a cover letter at: hr@antelopeaudio.com.
All inquiries are strictly confidential. Only shortlisted applicants will be contacted.