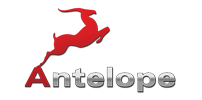 Are you an entrepreneurial spirit and eager for the next professional challenge? Become Antelope Audio's Sales Representative for Japan, building yours and the company's reputation with a product line known for innovation, quality and perfect sound.
Sales Representative – Tokyo, Japan
The company has been steadily expanding and we are currently looking for a motivated and dependable person to join our Sales team.
Your responsibilities will be to:
Develop and manage the distribution network;
Provide sales support and training for retailers in your territories;
Answer end-users questions and inquiries;
Coordinate local marketing and PR;
Arrange visiting demos with major studios/retailers/end-users;
Track competitors, customers, market trends and expansion opportunities in the marketplace.
Our requirements:
Higher education in music recording, electronics, marketing or business administration (with significant technical expertise);
Excellent understanding of audio equipment and audio technology;
At least 2 years experience in sales, marketing or support of audio products;
Outstanding organizational and general business skills.
We offer:
Interesting and challenging work;
An attractive commission-based remuneration;
An extraordinary opportunity to join a quickly developing, innovative company with international presence and a stellar reputation in the industry.
Send us your CV
You can also email us your up-to-date CV in English, preferably with picture and a cover letter at: hr@antelopeaudio.com.
All inquiries are strictly confidential. Only shortlisted applicants will be contacted.