"The Upper Room Studios," National Media Services' award winning, 24 track recording studios and mastering suite pledges world class quality and satisfaction with "mom & pop" comforts to all of our customers. With today's ever-changing technologies, we update our systems and facilities on a regular basis, and are constantly testing and learning and incorporating the latest digital audio developments that are available to us in order to achieve the quality and satisfaction our customers and future customers expect from us and deserve. We measure our success through customer response, and have done so since 1979. When a customer returns for their next record, or sends a referral our way, we consider that to be the ultimate testimonial.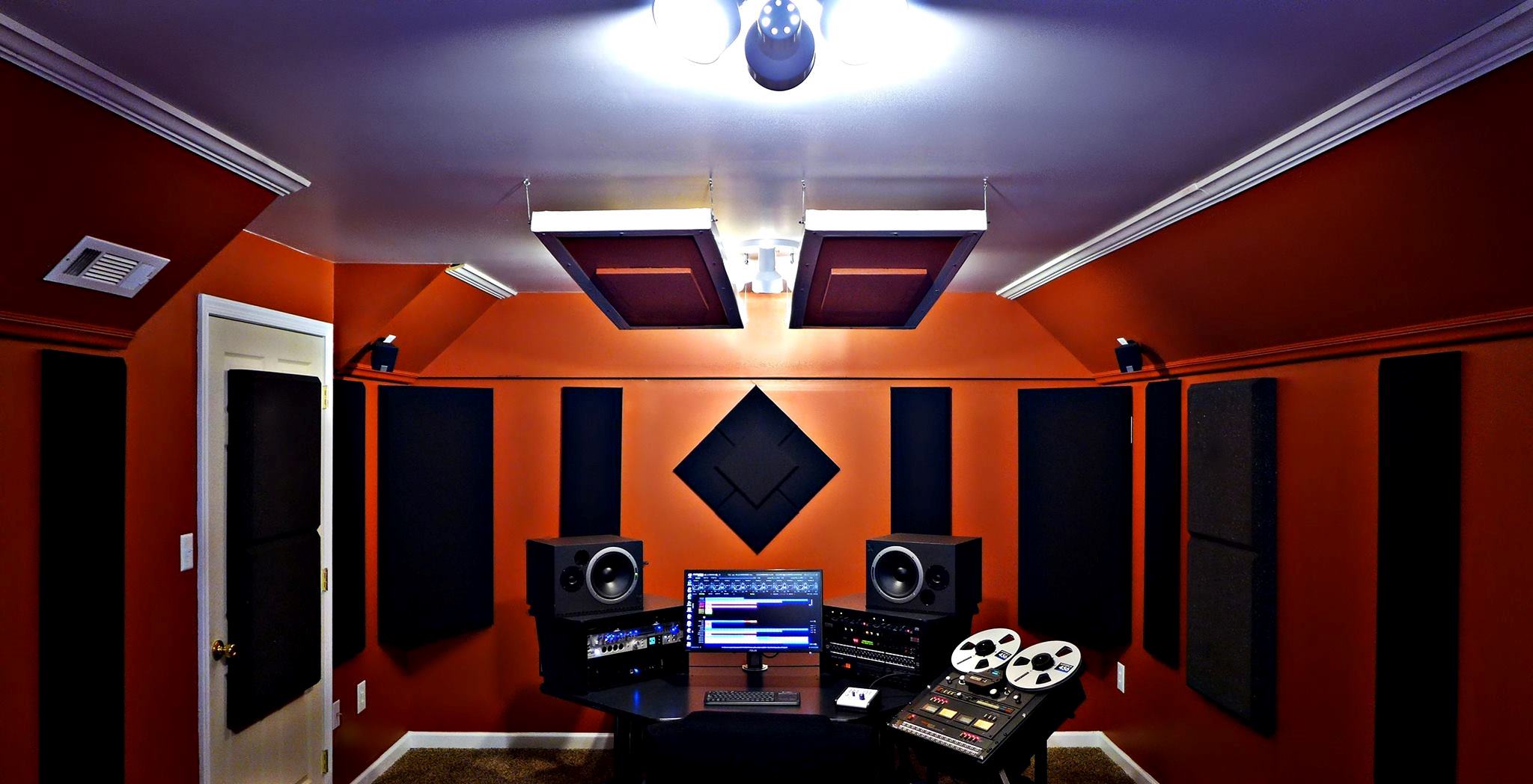 A chain is only as strong as its weakest link, and in this competitive field, we understand the importance of perfecting all aspects of the process. We are excited that Antelope Audio is now a part of that chain. Recently, some changes have required us to build an additional mixing / mastering facility. We wanted it to rival our main facility. I decided to partition a section of space in my personal home. My research kept telling me to focus first on three main factors; the construction, the acoustics and mastering grade conversion, then build around those. With a budget in place and the construction completed, I started with the acoustic treatment and trusted that to my Sweetwater sales engineer. Once an acoustically accurate room and the budget were in place, as well as an understanding that the room should function as a reliable mixing and mastering space, he introduced me to Antelope Audio. We also decided to look for a device that might allow us to more easily expand to a tracking facility. Without hesitation, he narrowed his recommendations down to one device, Antelope Audio's, Orion Studio. Our existing philosophy, mentioned earlier, of providing world class quality, mom and pop comfort and satisfaction by remaining current with the latest technology and practices, along with his recommendation, led me to Antelope Audio's web page on countless research missions. Let's just say I became more than "intrigued" by the Orion Studio.
Now that my new Orion Studio is installed, all I can say is Wow!! The only negative thing I might add is; I can now hear everything, including the imperfections in all my earlier mixes. At least we know that things should only improve from here. It's comforting to know that we are approaching the point where the weakest link in our chain just might finally be the artist! That is a compliment to this product, as well as a promise to our customers, that we intend to provide the ultimate customer service and quality to their experience. They just need to bring their "A" game like we intend to, and like Antelope Audio already has for its consumers.
Bio: My name is Will Shenk. I am the chief recording / mastering engineer for National Media Services' "Upper Room Studios" and have carried this title since 2003. National Media Services is a full service production house, specializing in Audio production, mastering, restoration and CD / DVD manufacturing. We specialize in short run manufacturing. In other words; people who are looking for 50-500 pieces. You can basically walk into our building with an idea one day, present them to a project coordinator who will organize meetings with a graphic artist and myself, and then walk out the door another day with product in your hand.
I studied "Recording Systems Techniques" and received a Bachelor of Music (Music Education) from The Conservatory of Music at Shenandoah University in 1993. I majored in trumpet, and studied both jazz and classical styles of performance. During my studies, I performed with guest artists and composers such as Randy Brecker, Allen Vizzutti, and Alan Baylock, and was honored to perform two master classes for trumpet master Eugene Blee.
I began my studio career in the mid 90's co-producing and engineering audio for radio broadcast and have since broadened my experiences to include recording and mixing full scale music productions, completing detailed audio restorations, executing audio and video reformatting, music producer and performing world class mastering for commercial release albums. I even designed and configured several facilities during my career, including our very own Upper Room Studios and my home mixing / mastering suite centered around Antelope Audio's Orion Studio.
Since 2010, after a massive studio restructure at National Media Services, which allowed us to offer more flexible "recording" possibilities to our already established mastering and audio restoration services, I was privileged to contribute in the production of multiple award winning and nominated projects, as well as to many charted songs and albums. As of summer 2017, we have produced 39 charted songs (17 in the top 10,) and have worked on 29 award nominated songs or albums (8 award winners) in multiple genres of music. Some artists and voices I have had the honor of working with are; Grammy nominated Bill Emerson & Sweet Dixie (#5 Bluegrass Album of the year Roots Music Report 2012), Grammy winner Marty Raybon, Don Reid (The Statler Brothers), Trinity River Band (#1 single, Bluegrass Today May 2016), Terry Brown (#1 True Country Album, Roots Music Report, Nov 2014) IBMA nominated Marshall Wilbourn, IBMA award winning Clay Jones, Chris Luquette (of Grammy nominated, Frank Solivan & Dirty Kitchen), The Bitter Liberals (3x (WAMA) Washington Area Music Association, Best Contemporary Folk album nominee), Aaron Clay (of The President's Own), IBMA nominated Emory Lester, Patrick McAvinue (of Grammy nominated Daily & Vincent), Robert Mabe (2017 WAMA, Best Bluegrass album nominee), Circa Blue (#8 single, Bluegrass Today, Jan 2017),  Gregg Welty (5x National Banjo Championships finisher), Bud's Collective (2x WAMA, Best Bluegrass album nominee), award winning Bill Vaughan, Robbie Limon (2014 "Best Actor in a Musical" (Professional/Non-Tour) DC Metro Arts), WV Country Music HOF Spirit Award winner, Joltin' Jim McCoy, IBMA nominee Walter Hensley, Randy Thompson (#23 best Americana Album of 2017, Roots Music Report), Everpresent (4x award winner, The Akademia Music Awards, 2015), Mark Johnson (Recipient of the 2012 Steve Martin's Excellence in Banjo & Bluegrass Award) and many more.