Orion Studio Rev. 2017 is one of the Antelope Audio classics and it has just been nominated for the annual Sound on Sound Awards. We are honored and thankful to be acknowledged by one of the most influential and important media outlets in the music industry.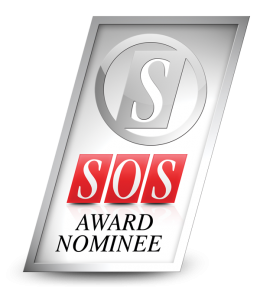 Feel free to spread the word.
If you want to support Orion Studio Rev. 2017, follow this link: https://www.soundonsound.com/sos-awards. Voting is open until November 30.
Since its release in 2015 Orion Studio has been of the stars in the Antelope Audio line of Thunderbolt™ & USB audio interfaces.
In 2017 Orion Studio got brand new AD converters, raising its dynamic range to an industry best 124 dB. Rev. 2017 comes in a gorgeous carbon grey faceplate and offers a ton of new features inside its powerful Control Panel and FPGA engine.
Find more about it here.