Forget latency
Thunderbolt™ Beta Driver for Windows
Now compatible with Discrete 4, Discrete 8, Orion Studio, Zen Tour, Orion 32+, Goliath HD, Goliath and Zen Studio+.
Antelope Audio Windows Thunderbolt™ Driver
Windows Thunderbolt™ Driver Beta
The long-awaited Windows Thunderbolt™ Driver is now in Beta testing phase. It's currently available for almost all Antelope Audio Thunderbolt™ interfaces. It's still being tested but it's stable, fast and maintains low latency levels even on busy sessions.
Тhe driver was built by Antelope Audio from the ground-up with stability and low latency in mind.
Here's all the info you need in order to try it out for yourself.
Supported devices
The driver also requires the latest Control Panel and Manager Service.
Make sure you're using the latest firmware versions.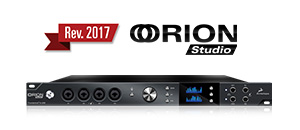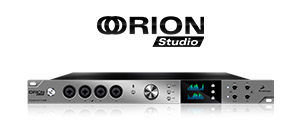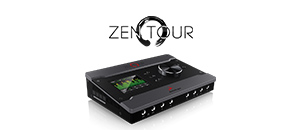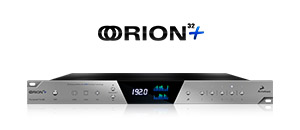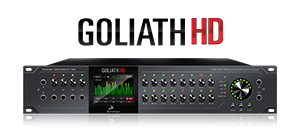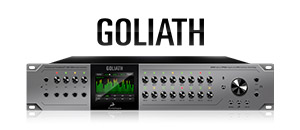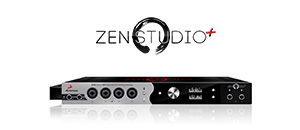 The Antelope Audio Windows Thunderbolt™ Driver is still in Beta. Even though it's currently stable, not all functionalities are implemented and some limitations are present.
The devices are not yet Windows certified and should be manually allowed to operate.
Windows Thunderbolt™ Driver Beta features
• Ultra-low (down to sub-millisecond digital round-trip) latency ASIO playback and recording
• Accurate digital latency reporting for correct DAW delay compensation
• Low CPU requirements and support for working in Power Saver mode
Driver limitations
• Currently the driver supports only ASIO
• Windows Audio (Port Class Audio) is currently not supported. Until we have support, you can use third-party tools like VB-Audio VoiceMeeter to play Windows Audio over ASIO
• Only one device at a time is supported
• Only one ASIO application at a time is supported
Setting Up
Make sure you have "Thunderbolt™ Software" installed.
Download and install the latest Antelope Audio Windows Thunderbolt™ Driver.
Connect the device. A warning will appear stating "This device may not work properly". The warning appears because the device is not yet certified for Windows, you can safely ignore it.
A prompt may appear to ask if the device can connect. Select "Always Connect".
Download and install the Antelope Launcher from here.
Open the Antelope Launcher and update.
You should be ready to go. Configure your device from the Control Panel and use your favorite DAW to playback and record!
Please note that Windows Audio is not yet supported, only ASIO. Check the Advanced section for a workaround using third-party software.
If we can be of assistance, please do not hesitate to contact us at openbeta@antelopeaudio.com
Latency reporting
The driver accurately reports digital (i.e. no AD/DA) input and output latency.
The reason why the driver reports only digital latency is the complex routing and various external devices that might be involved. Different channels might be played to/recorded from different destinations/sources. In this case it's not clear which latency should be reported, and in case of external gear, the driver cannot calculate the latency.
If you can, you can use external tool like CEntrance Latency Test Utility to determine the exact latency and tune your DAW.
Driver tweaking
The driver tries to provide stable playback and recording by adding some safety TX (playback) & RX (recording) offsets to the ASIO buffer. You can experiment with lowering the default values for better latency.
The safety offsets give the driver a little headroom for filling and draining the device internal buffers. This headroom is needed because Windows can add a delay before executing the driver code for various reasons – another driver that takes long time to process an interrupt or a DPC, scheduling other tasks before the DAW, or just a slow/overloaded CPU.
The safety offsets add different delay of samples depending on the sample rate. One unit is equal to 2 samples at 44.1/48kHz, 4 samples at 88.2/96kHz, 8 samples at 176.4/192kHz. This way you don't need to change the safety offset when switching to a different sample rate.
Using VB-Audio VoiceMeeter for Windows Audio over ASIO
VB-Audio have released a great software VoiceMeeter – that can be used to play Windows Audio using our ASIO driver.
This is only a temporary solution while we develop our native Windows Audio driver.
Once you install it, open the VoiceMeeter application (available in the Start Menu under VB-Audio), and select "ASIO: Antelope Audio Thunderbolt" for Hardware out:
Select "VoiceMeeter Input" as default Windows playback device, and "VoiceMeeter Output" as default recording device.
Note that since our ASIO driver does not support multi-clients at the moment, you cannot use our ASIO driver within a DAW and for VoiceMeeter at the same time. To use a DAW, first select another device for Hardware out in VoiceMeeter before opening the DAW; close the DAW and select back "ASIO: Antelope Audio Thunderbolt" to use Windows Audio again.
Another option is to use the "VoiceMeeter Virtual ASIO" device in your DAW, that can be used together with VoiceMeeter Windows Audio device.
You can check the VoiceMeeter settings and options to achieve better latency. However, the defaults should be stable and good enough for most users. If you're experiencing clicks and pops, from the VoiceMeeter setting dialog (Menu -> Systems settings / Options…) increase the ASIO buffers size in "Buffering ASIO".
About Scheduling, Priorities, and Multimedia Class Scheduler Service (MMCSS)
To achieve stability and low-latency the driver needs to process the audio in real-time. While the driver itself is not CPU-intensive, it needs to be scheduled for execution by the OS as soon as data is available. The same applies for the DAWs. In order to guarantee that latency-sensitive applications are scheduled as soon as possible, they run with high (or even real-time) process and thread priority.
Windows provides a special service for multimedia applications – the Multimedia Class Schedule Service (or MMCSS for short). Instead of dealing with scheduling priorities manually, each thread in the application can register itself to the MMCSS, and the service automatically raises the thread priority. Most of the time this works great. However, there is a catch – if the thread exceeds a given time quota, the service drastically lowers the thread priority in order to allow background tasks to run. This means that if you're using lower buffer sizes and there is another task running in the background, the MMCSS might decide to drop the priority of the DAW and driver threads, the background task will preempt them, and you'll hear crackling.
Different DAWs behave differently – some of them register with the MMCSS, other manually manage the scheduling priority. We provide a checkbox in the ASIO Settings Control Panel to select whether or not the driver thread itself should register with the MMCSS. It should match the behavior of the DAW.
While it would be best if no background tasks are running during your session, you can't always guarantee that this is the case. In case you are experiencing crackling due to background tasks taking over the CPU, try toggling the MMCSS registration checkbox in the ASIO Settings Control Panel, or try disabling the MMCSS altogether and manually set the DAW to real-time priority. Check "Known issues" section for instructions on how to do this.
We're communicating the negative effects of the MMCSS with the maintainers of ASIO Standard (Steinberg) and we're hoping that more drivers and DAWs can make the MMCSS registration optional.