EDGE GO
A STUDIO IN A MIC
Quick Start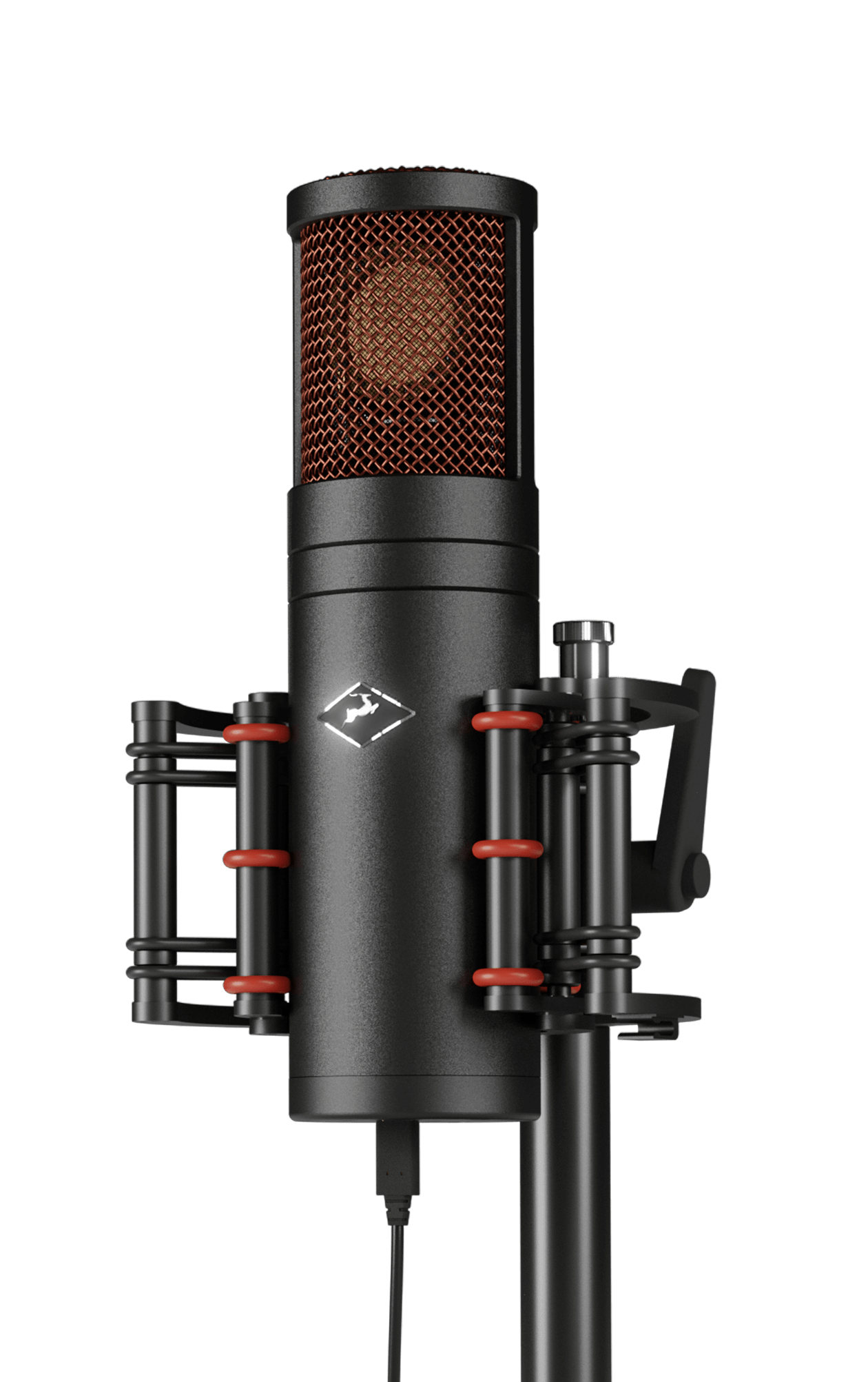 Congratulations on purchasing your Antelope Audio Edge Go bus-powered modeling microphone!
There are just a couple of steps to go through before you are ready to begin recording:
Download and install the Edge Go USB Driver and Antelope Audio Launcher for your operating system.

Place the Edge Go into the shockmount or desktop stand and connect the microphone to your computer using the provided USB C cable or any USB C to USB Type-A (male) cable.

Start the Antelope Audio Launcher. Once it's running, update the device firmware and install the PC/Mac Control Panel for Edge Go. It all happens inside the Launcher.

Head to the Software tab and install the EdgeDuo package* to get the mic emulations and effects (FPGA) for Edge Go.

Should you wish to use the mic emulations and effects as native plug-ins in your DAW, download and install the PACE iLok License Manager software. Plug in an iLok v2/v3 USB dongle (sold separately) and use the activation codes from the leaflet to download and authorize the plug-ins.
You are now ready to turn Edge Go into the heart of your recording setup.
Thank you for choosing Antelope Audio.
Tip: Use Antelope Launcher for download and installation, iLok License Manager for authorization.
Tip: Never used audio software (DAW) before? Plug in a pair of headphones into the 3.5mm jack and explore the presets inside the Control Panel as you talk or play into the microphone. Hear the difference made by the real-time mic emulations and effects. Experiment with stacking effects and adjusting parameters to taste. As long as it sounds good, you are doing it right!
*Yes, they are the same as in our coveted Edge Duo large-diaphragm condenser modeling mic.