Mastering with Antelope's AFX
Welcome to our latest series presented by Alex Solano.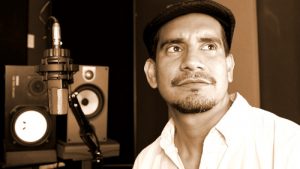 Alex Solano is an indie producer, sound engineer and an online product trainer. For the past several years he's worked with a vast array of major audio companies. Alex has proven himself as an effective online educator. His simple and comprehensive videos have helped him gain a huge social media following. Antelope Audio is glad to have him on board for this series of tutorial videos.
6.
Session saving in the Antelope Audio Control Panel
The Antelope Audio software Control Panel allows you to save all settings as a separate preset file. Those can be recalled later and will spare you a lot of time. You can save and load anything from routing scenarios, FX racks, gain levels and reverb settings. It's great we have a skilled educator as Alex Solano to show you how easy and convenient this preset saving function actually is.
We hope you enjoyed this series presented by Alex Solano.
Since your feedback is our main driving force, drop us a line and tell us your opinion on this series or what more would you like to see