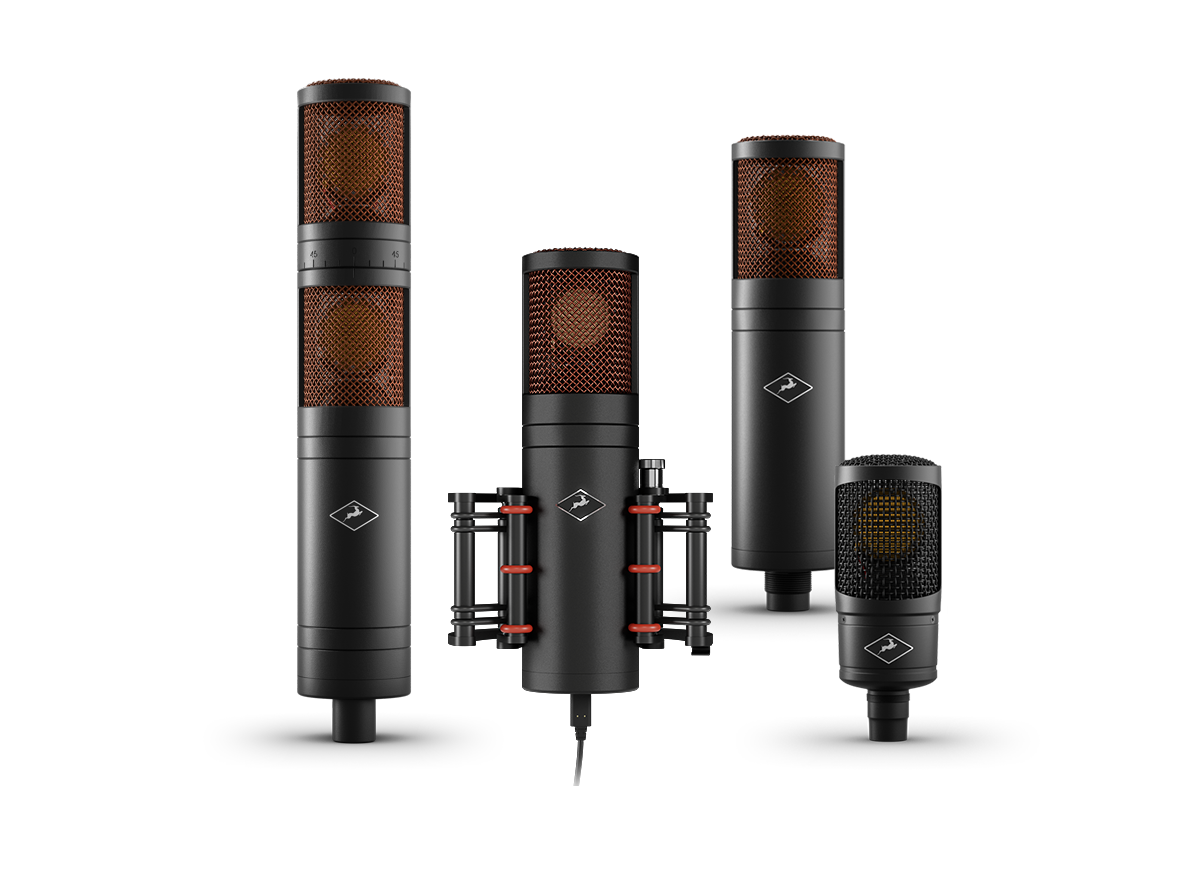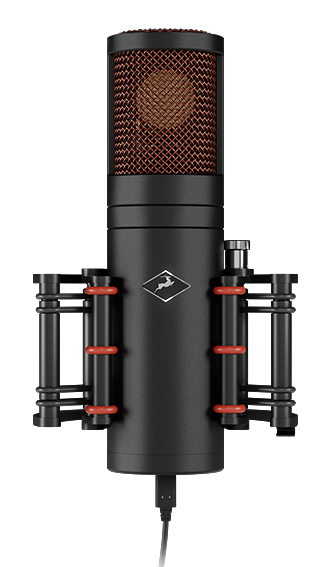 EDGE GO
A STUDIO IN A MIC
Edge Go is the first bus-powered microphone to feature mic modeling. The timeless sounds of rare and expensive classic microphones, heard on thousands of records, are now within your reach. Our mic modeling technology is real-time, enabling you to monitor and record with mic models without perceived latency. No preamp needed.
EDGE SOLO
EVERYTHING CARDIOID
Edge Solo is a large-diaphragm condenser specifically designed to recreate the true sound of legendary cardioid-pattern single capsule microphones. Combined with our powerful modeling technology, it allows users to emulate some of the world's most iconic microphones.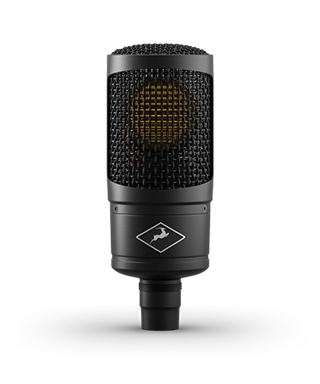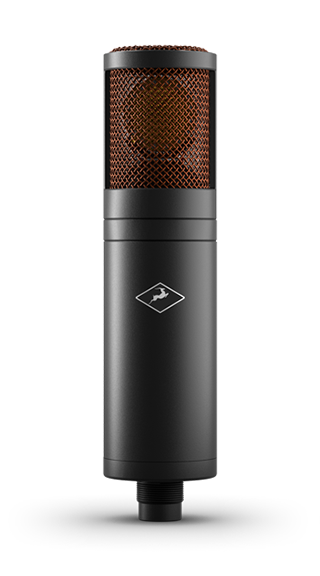 EDGE DUO
DUAL-MEMBRANE AUTHENTICITY
Edge Duo is a large-diaphragm condenser designed for capturing vocals and instruments with pristine clarity, depth and detail. Independent outputs from the capsule's dual membranes allow next-level modeling of on- and off-axis response and complete control over pickup pattern even after recording.
EDGE QUADRO
ADVANCED STEREO MODELING
Quadro is a game-changing one-of-a-kind stereo microphone with two dual-membrane capsules and a rotating upper head. Delivering four channels for independent processing will allow for stereo techniques like M/S, X/Y, Blumlein, and even 3D sound. Users can select a different emulation and polar pattern for each head. The upper head can be rotated noiselessly even while the microphone is actively recording, delivering virtually limitless variations in tonality and stereo image.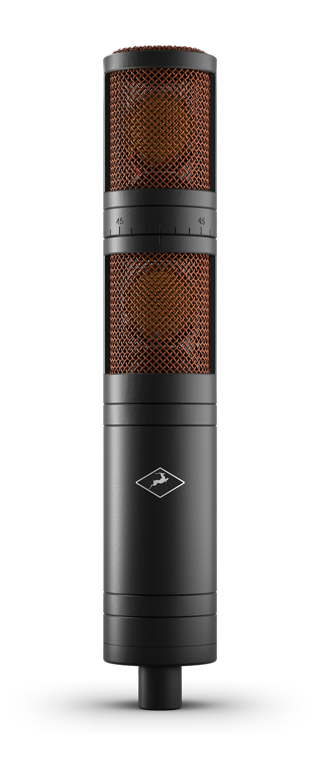 A MIC LOCKER FULL OF CLASSICS
Our constantly expanding library of mic emulations serves up a treasure trove of vintage analogue mics with uncanny accuracy. Developed through exacting analysis of the original models, measured in one of the best anechoic chambers in Europe, the Edge emulations deliver all the character and expressiveness heard on countless hit records.
CUSTOM DESIGN AND ELECTRONICS
Exclusively designed and built in our headquarters in Europe, all Edge microphones feature 6-micron gold-sputtered membranes, low resonance bodies and headbaskets designed to minimize reflections. The internal electronics draw on years of extensive research by the same team of engineers responsible for all of Antelope Audio's renowned proprietary technologies. The result is a pristine, transparent response, creating the perfect platform for our emulations.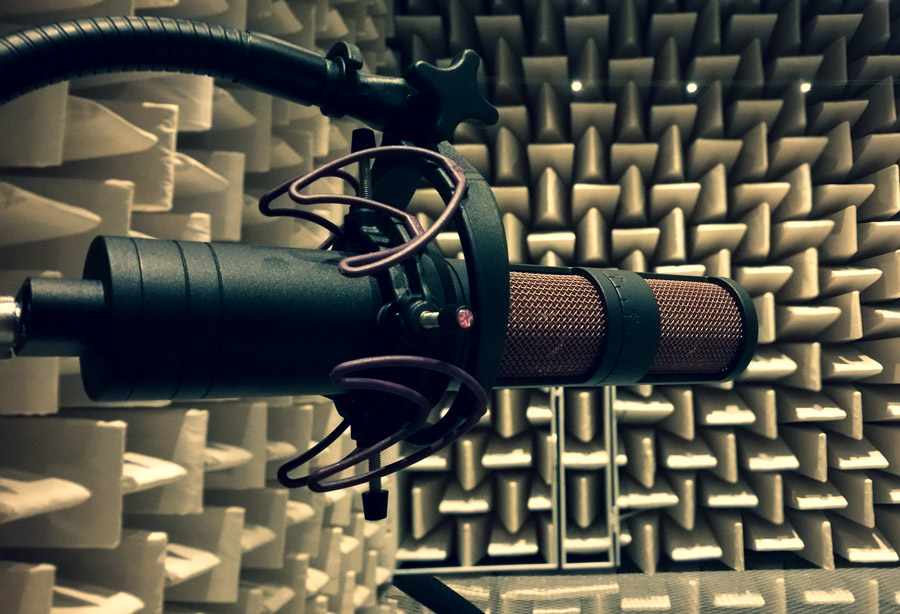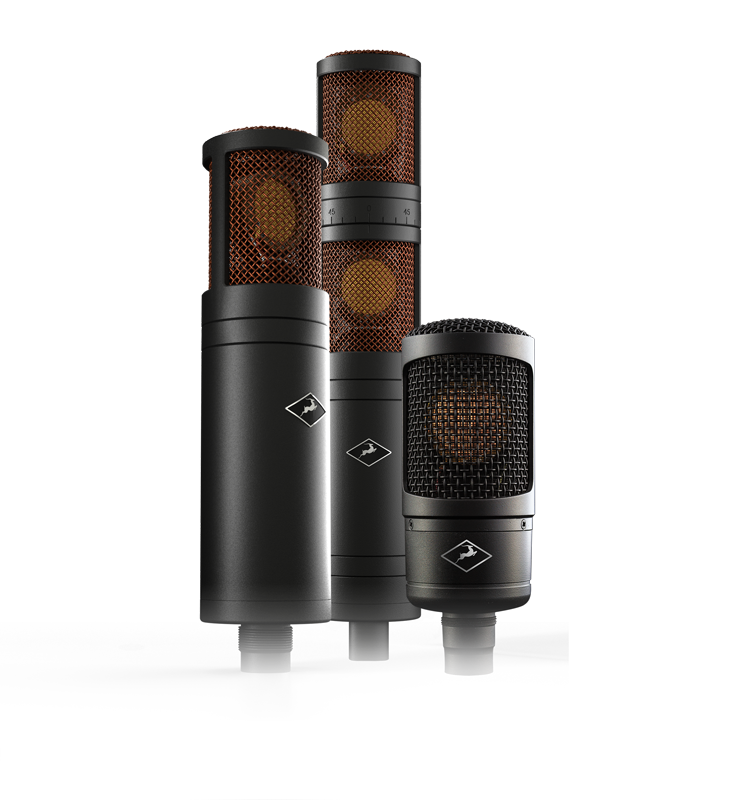 FROM MONO TO 3D AUDIO RECORDING
From a single cardioid pattern to advanced stereo techniques, anything is possible with the Edge modeling mics. Solo is a single capsule, single membrane mic that's simple, effective and easy to master. Duo expands the possibilities with its multi-pattern dual membrane design. Quadro is a game-changing, one-of-a-kind microphone with two rotating heads and two dual-membrane capsules. Delivering four channels for independent processing will allow for stereo techniques like M/S, X/Y, Blumlein and even 3D sound.
GO FPGA OR NATIVE
Combined with any of Antelope's mic preamp-equipped audio interfaces, the Edge mics offer real-time vintage mic emulation via the interface's onboard FPGA processing. However, in an industry first, the Edge microphones also allow users to go native with the emulations.
Available in VST, AU and AAX formats for both MacOS and Windows, our native AFX plug-ins provide everything you've come to expect from our industry-leading Field Programmable Gate Array (FPGA) FX. Outstanding sound is accompanied by minimal latency, a high degree of oversampling and precise floating-point calculations.
Our native plug-ins also mean its possible to adjust mic settings even after recording. Record any sound source dry and experiment with your favorite mic emulations to find your desired sound without exhausting the talent or wasting hours in the studio.