Youth Revolt
Synergy Core Effects Bundle
Our effects are device-specific. Select a device to see if this effect is compatible, free or a paid extension.
Polish your drum sound and dial in killer guitar tones with some of the must-have effects used in the production of classic rock hits from the past century.
The 'Youth Revolt' bundle includes afx2daw* – the software plugin allowing the analog-modeled effects to be used with the convenience of native plugins within your DAW.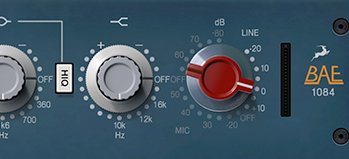 BAE-1084 (3-Band EQ / HPF / LPF)
An authentic model of a vintage console channel strip EQ, the BAE 1084 is one of the most precise and versatile EQs you can ever get your hands onto. The original is a synonym for a fat large sound with massive lows and a smooth high end.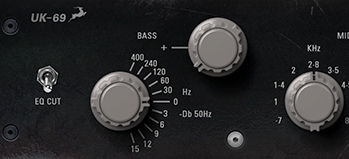 UK-69 (3-Band EQ / HPF)
Modeled on a classic British console EQ used in recordings by well-known artists like The Beatles and Led Zeppelin, the UK-69 adds astonishing depth and texture to your audio.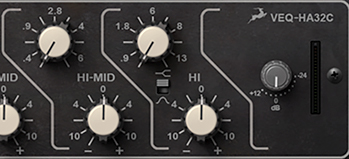 VEQ-HA32C (4-Band EQ / HPF / LPF)
The VEQ-HA32C was inspired by one of the richest and most characteristic-sounding four-band channel EQ modules. Incredibly versatile, it can treat everything — including vocals, bass & electric guitars, and drums.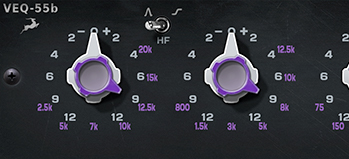 VEQ-55B (4-Band EQ / HPF / LPF)
The original classic American unit's musicality owes in part to the proportional Q behavior of each band, which is modeled meticulously in the VEQ-55B.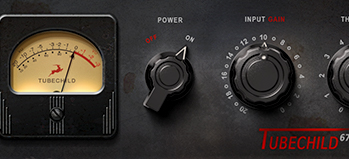 Tubechild670 (Vari-Mu Tube Compressor / Limiter)
Modeled after the most expensive and sought-after tube compressor/limiter of all time, the Tubechild 670 models the original's unique circuitry from the 50s.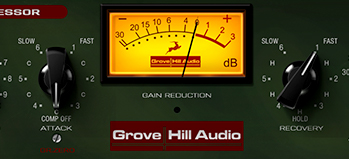 LIVERPOOL (Vari-Mu Tube Compressor)
Modeled after one of Grove Hill Audio's legendary pieces of hardware, the Liverpool is a contemporary fusion of the most desired features of legendary Vari-Mu classics. The effect gives you the rich mid-range smoothing compression.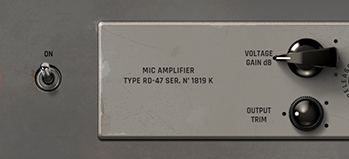 RD47 (Tube Mic Preamp)
RD47 is an authentic recreation of one of Abbey Road Studios' most iconic valve line amps which defined the beautiful sound of the 1960s.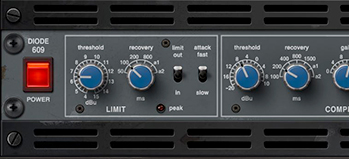 Diode 609 (Diode-bridge Compressor)
Modeled after one of the most versatile and demanded compressors of all time, this classic from the 80s is known for its unparalleled creamy-thick & smooth sound. It has the ability to remain musical and undetected in the chain while compressing and limiting to oblivion.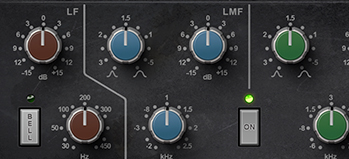 VEQ-4K BROWN (4-Band EQ / HPF / LPF)
The Brown module of the iconic desk can sound gritty at times which is why some engineers prefer it on drums or bass.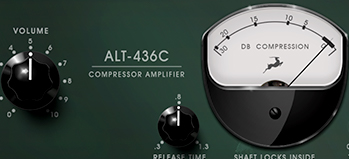 ALT-436C (Vari-Mu Tube Compressor Amplifier)
Modeled after a late 1950s legend, the ALT-436C is an iconic single channel, vari-MU tube compressor with fixed attack times.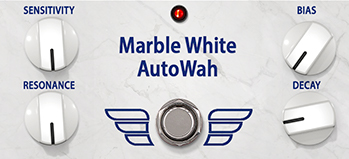 Marble White AutoWah (Guitar Pedal)
Marble White replicates a boutique autowah pedal from Finland whose circuit is originally based upon a vintage rackmount wah and further refined to sound like a real wah pedal.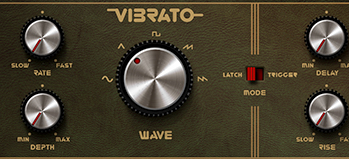 Adaptive Vibrato (Vibrato)
The Adaptive Vibrato has been created after examining some tried-and-true circuits of hardware vibrato effects.
*afx2daw is currently аvailable for compatible Thunderbolt™ interfaces and Zen Go Synergy Core for macOS & Windows.
The plug-in is currently facing performance-related issues when running on Apple Silicon (M1) based systems. we are working towards resolving the problem.