We're happy to inform you that as of April 25th the new Edge mic emulations are available on the Discrete 8 firmware.
The new mic emulations for our Edge mic are as follows: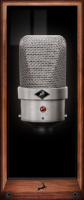 Berlin M103: a German studio legend finally available in the FPGA domain. Modeled after the iconic large-diaphragm condenser mic with a Berlin 87 style-capsule and transformerless circuitry.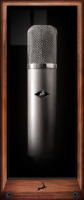 Berlin 57: this mic owes its specific sound to a large-diaphragm capsule with a PVC membrane and a triode tube. Users can switch between omni, cardiod and figure of eight polar patterns.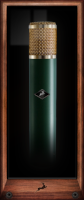 Vienna 12: a classic large diaphragm condenser and a highly sought after tube microphone, modeled after the latest revision of the original, which means – low noise, wide frequency response (from 30 Hz to 20 kHz) and switchable polar patterns.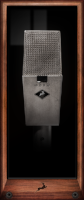 Vienna 414: a flexible multi-pattern condenser microphone, allowing users to switch between whole nine polar patterns and offers unique dynamic range, frequency response and spatial detailing.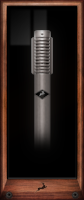 Sacramento 121R: modeled after the most commercially used ribbon microphone, offering natural and pure sound plus extended dynamic range, which is actually even higher than its predecessor models.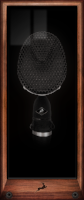 Oxford 4038: the bi-directional ribbon microphone that initially became popular in broadcasting studios all around the UK. Providing natural and clear sound, fitting both voice and acoustic instruments.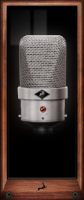 Berlin 49T: a classic mic used on all great 1950s and 1960s pop, soul and jazz recordings. Highly suitable for vocals but its great bass response makes it perfect for drums and brass as well.
Plus 5 preamps:
VPA76: based on a vintage German microphone preamp hailed as the "Rolls-Royce" of tube mic preamps. The technical and engineering standards the V76 was built to were exceedingly high at the time.
Gyraf Gyratec G9: a true tube microphone preamp — a simple, yet powerful unit based on a variable-gain input tube stage driving a tube SRPP output stage. We are talking real tube audio here!
BAE 1073: modeled after a 'gold-standard' British analog preamp known for its warmth and musicality. Its sonic signature is ubiquitous to the point of needing no further introduction, and it's borderline impossible to make it sound bad.
RD-47: an authentic recreation of one of Abbey Road Studios' most iconic valve line amps. Used to amplify every single stage of the audio signal path, meaning mic pres, line outs, hardware sends and monitor outs were all treated with RD-47's signature analog punch.
BA-31: modeled after a super rare and, of course, super sought after classic, BA-31 has managed to preserve the original sound of the Germanium transistors of its hardware inspiration.
Updating would happen through a regular Firmware+Panel update for the devices. Users are advised to un-assign + re-assign of the "Edge microphone emulation" feature on the devices to unlock the brand new models.
The mic emulations and preamps update would soon be available on the Discrete 4, Zen Tour and Orion Studio Rev. 2017 firmware – we'll keep you updated.
This follows the Edge modeling mic an epic update – providing that all of its authentic vintage mic emulations are now available as native plugins in all popular formats (au, vst, aax). This means users can employ its next level sound in any DAW on the market.