We are excited to start the new year with another beautiful modern-day gospel recording session that features Discrete 8 and Edge Duo. The piece we are sharing is called "Rise Up" and was arranged by Lawrans Apithy, an art director of the amazing Black Music School. Watch it below!


As you probably remember, this is not our first video at L'arrière Boutique Studio in Paris and it surely won't be the last. The "Rise Up" session is also not our first collaboration with the amazing Lawrans Apithy and her students. This time singer Iona Cartier is joined by another talented performer Alexandre Dupuis Pasqualini. Together they perform "Rise Up" while Apithy herself is accompanying them on the piano.
Mastering of the track was done by long-time Antelope Audio friend and partner Fabrice Chantôme.
Watch our previous Black Music School session here.
Read more about Black Music School and L'arrière Boutique Studio.


Discrete 8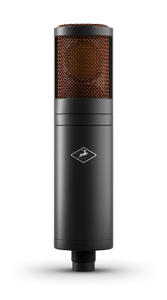 Edge Duo