Watch producer Cameron Craig and Antelope's Nik Georgiev record the song "Me & My Monster" by Little Thief at London's renowned Strongroom Studios using the Antelope Audio Edge & Verge modeling microphones and the Orion 32HD | Gen 3 hooked to a vintage Neve desk.
With their ability to handle sound pressure levels in excess of 140dB, the Verge mics were chosen to close-mic drums and guitar amplifiers. The Edge Quadro served as a stereo overhead microphone, and the Edge Solo and Duo handled the rest of the instruments and vocals.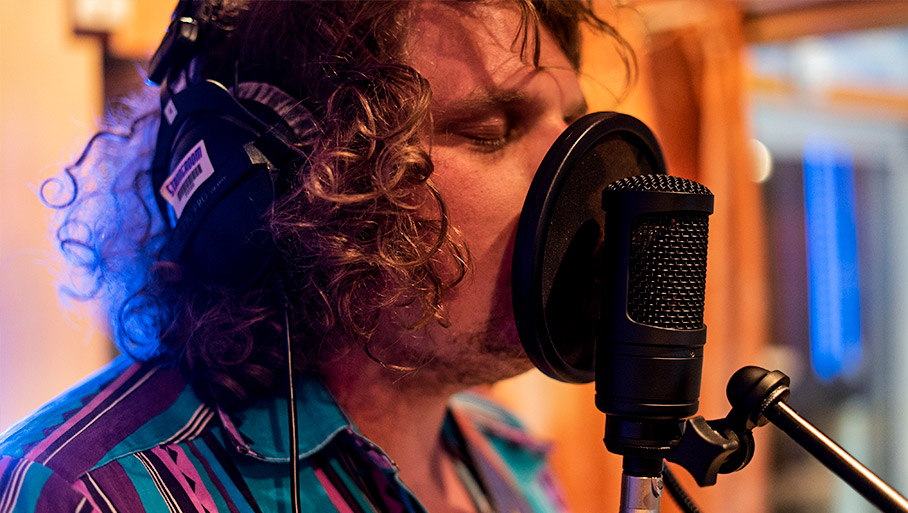 "The session plan went together quite late in the day so there wasn't a lot of time to choose mics and go through what the band wanted and how we were going to approach it all." – explains Cameron. The convenience of changing mic models and polar patterns after recording didn't go unnoticed by the producer, either.
"So, we've set up with the Antelope modeling mics and selected the mics I would normally use. As we got into it, we realized that they probably weren't quite right but we were able to switch the emulations to something that was a bit more correct for what we're trying to do with this track."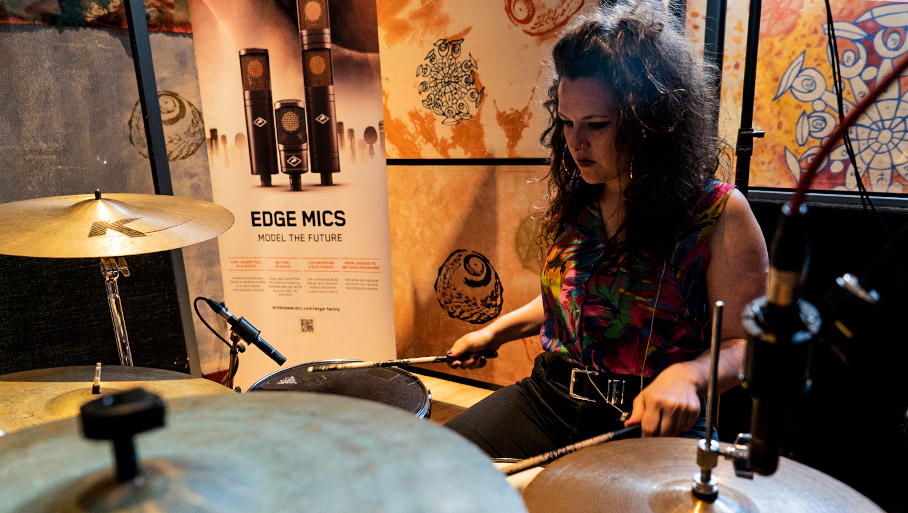 Cameron also shares the thinking behind his mic choices – "One of the main points when picking the mics was whether we expected to have really high SPL and whether we wanted the recording to have the ability to vary the polar pattern in post-production. The Verge mics can handle higher SPL and so we picked those for any drum close-miking or for some of the guitar amps. The dual-diaphragm mics allow you to vary the polar pattern in post-production, so in the mix we can pick not only the mic model, but also the mic polar pattern." Of course, aesthetics were considered too, alongside the practicalities.
"Seeing the band, Little Thief live, things like the cymbals were very trashy and I thought I'd try and calm that down, so my natural choice was a 4038. After the first playback, they came in and said 'no it does need to be really trashy', so I was able to flip to an 87 and they just went 'Yep! That's it, that's right' and we were able to move on without any messing about. 
"This sounds a lot better than having to start all-over! "Had I made that choice with the actual mics it would've been a matter of breaking that down and putting up other mics and starting again from that take onwards, but we were able to just flip the emulation and carry on." – Cameron agrees, adding that "Now we're here mixing the final part of the mix, we've still got that option to change the mic selections and polar patterns."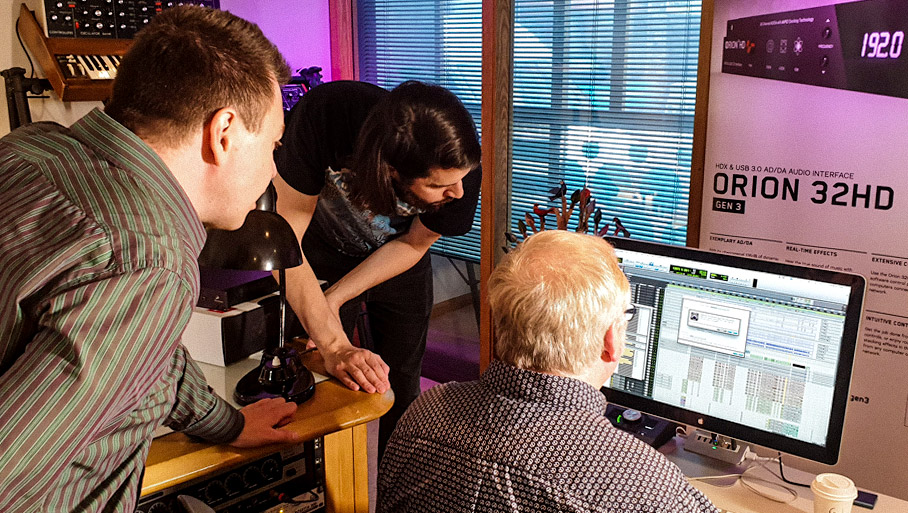 Another benefit of mic modeling, Cameron remarked, is the ability to try unconvential approaches. "We ended up putting an Edge Duo with a 4038 emulation on the kick drum which, as the real thing is a ribbon mic, you wouldn't dare put that close to a kick drum. But that proved interesting and possible with the Edge Duo modeling mic".
The Grammy winner is also fond of experimenting with polar patterns. "It was interesting to be able to move those polar patterns and hear the difference they were making without having to commit to that as well, and without reaching for an EQ. That gave a lot more sonic possibilities without an irreversable commitment."
The Edge & Verge mics' ability to change mic models and polar patterns during or after recording proved particularly useful for the band and producer, letting them find the right sounds while working on a short notice. Likewise, the Orion 32HD | Gen 3 carried as many as 64 channels of hi-def audio between the Neve desk, Strongroom's extensive outboard collection, and Pro Tools. Antelope Audio gear proved ideal for capturing this electrifying performance up to Cameron Craig's exacting standards.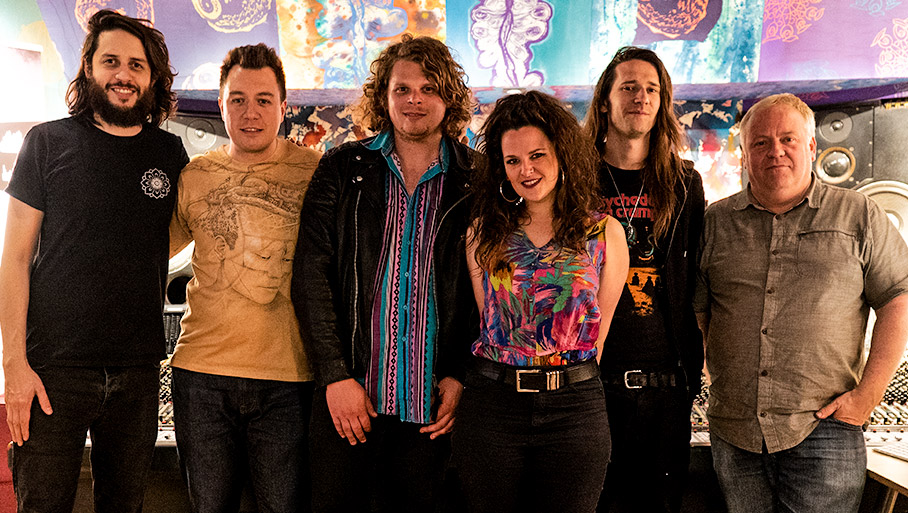 About cameron craig
Cameron Craig is a two time Grammy award-winning Producer-Mixer-Engineer. A hugely impressive credit list notably also includes several albums with U.N.K.L.E., along with names like Adele, Annie Lennox, Björk, Baxter Dury, Brett Anderson, Grace Jones, Joe Strummer, Duffy, Paulo Nutini, Amy Winehouse and many more. His work encompasses an enormous spectrum of musical styles including indie, dance, film soundtrack and orchestral recording.
About strongroom studios
Based in Shoreditch, east London, Strongroom's history goes back over 30 years. Artists including Nick Cave, Radiohead, The Prodigy and Rufus Wainwright have produced classic albums here, and the facility continues to welcome many of the world's most talented musicians every day.