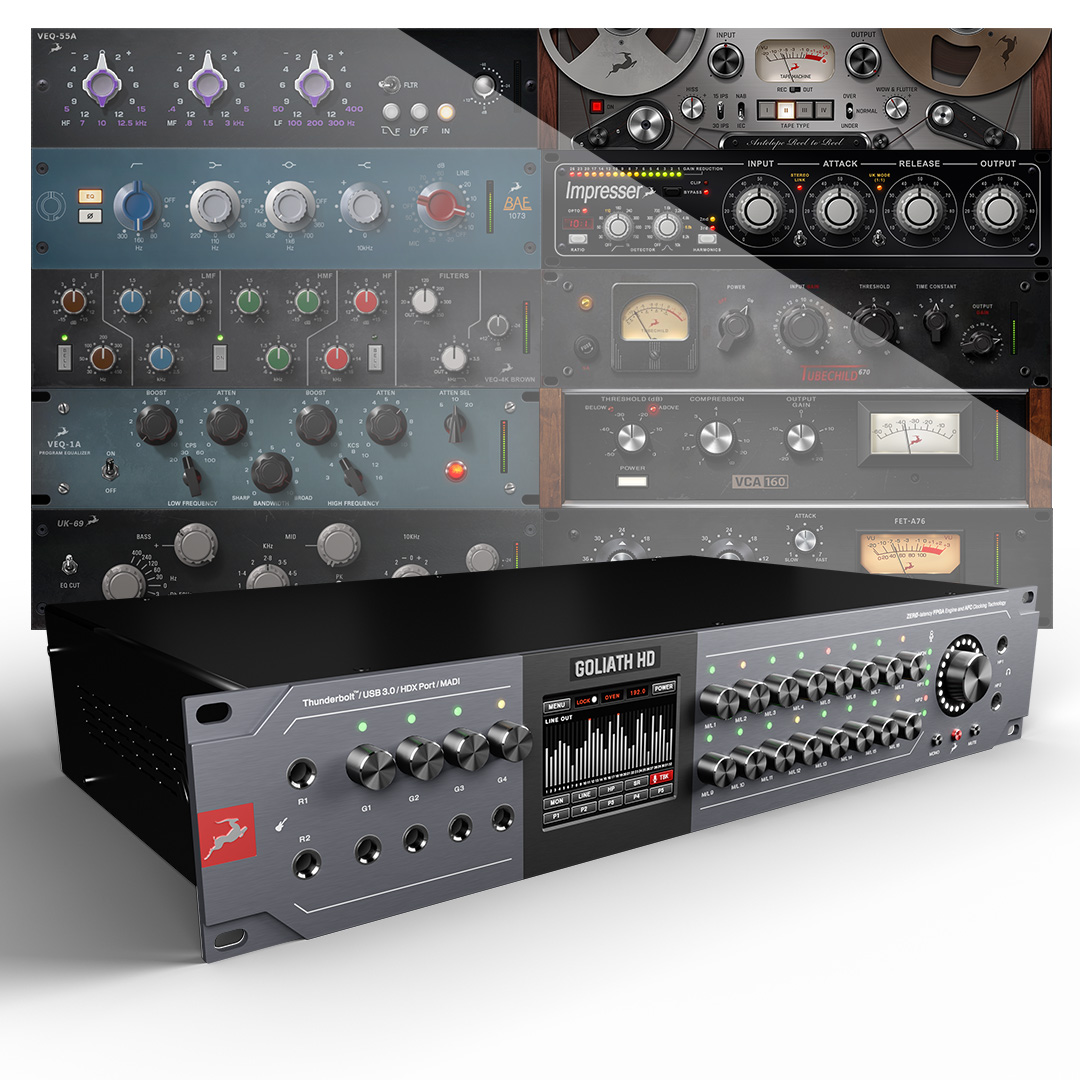 64-CHANNEL THUNDERBOLT 2™ / USB 3.0 / HDX
AUDIO INTERFACE
GOLIATH HD | GEN 3
Evolution of a powerhouse
With brand-new, state-of-the-art AD/DA converters, this 64-channel Thunderbolt/USB and HDX beast achieves a stunning 136dB dynamic range on its mastering-grade monitor outputs. Designed to handle even the most demanding studio & live productions, Goliath HD | Gen 3 offers the most comprehensive connectivity out of any interface on the market.
CONNECTIVITY
Simply unmatched
The all-purpose I/O includes 16 mic preamps, with accusonic modeling, 2 analog inserts, 8 instruments inputs and additional 16 analog inputs (over DB25) with 124dB dynamic range, 32 analog outputs (over DB25) with 129dB dynamic range, 2 transformer ReAmp outs, 2 headphone outputs (a total of 38 analog outputs). Digital & networking connectivity is established by industry-standard AES, MADI, ADAT, S/PDIF, Thunderbolt USB and HDX connections for a whopping sum of 346 digital I/O channels!
ANALOG INPUTS AND OUTPUTS
38/38
CHANNELS
DIGITAL INPUTS AND OUTPUTS
346/346
CHANNELS
ACCUSONIC MIC MODELING READY
Edge Duo modeling mic included
Antelope Audio compliments the Goliath HD | Gen 3 users by adding the Edge Duo Modeling Mic to the package.
This high-quality dual-capsule large-diaphragm condenser microphone captures vocals and instruments with pristine clarity, depth and detail, making it the perfect starting point for emulating a plethora of timeless studio microphones. Edge Duo is able to call on an extensive and ever-expanding collection of classic mic emulations, with 11 legendary microphone models available. All have been meticulously measured from carefully selected original examples in one of the most respected facilities in Germany. The full list of Edge Duo emulations includes: Berlin 47 FT, Berlin 49T, Berlin 57, Berlin 87, Berlin 67, Berlin M103, Vienna 12, Vienna 414, Tokyo 800T, Oxford 4038, Sacramento 121F.
*Edge Duo modeling mic is included with the purchase of Goliath HD | Gen 3
Learn more
CONVERSION
It's all down
to dynamics
The big news for the Goliath HD | Gen 3 is that its converters provide 136 dB dynamic range (as measured at the Monitor Outs), approaching the theoretical limit of 24-bit audio.
Thunderbolt 2™ & USB 3.0
flexibility
USB, Thunderbolt and HDX connectivity ensure the Goliath HD | Gen. 3 is compatible with any DAW on Windows and Mac computers. Easily integrate the interface into any DAW-based setup and work on projects spanning several DAWs. Nothing is off-limits, with independent 64 channels of I/O stream over Thunderbolt 2, USB 3.0 and 2 HDX Ports.
CONNECTIVITY
2 HDX Ports
Extend your Goliath HD | Gen 3's capabilities with Pro Tools HDX/HD Native Integration with dual HDX ports, up to 64 audio channels, proprietary HDX Delay Compensation, manual latency adjustment & Loop Sync.
Read more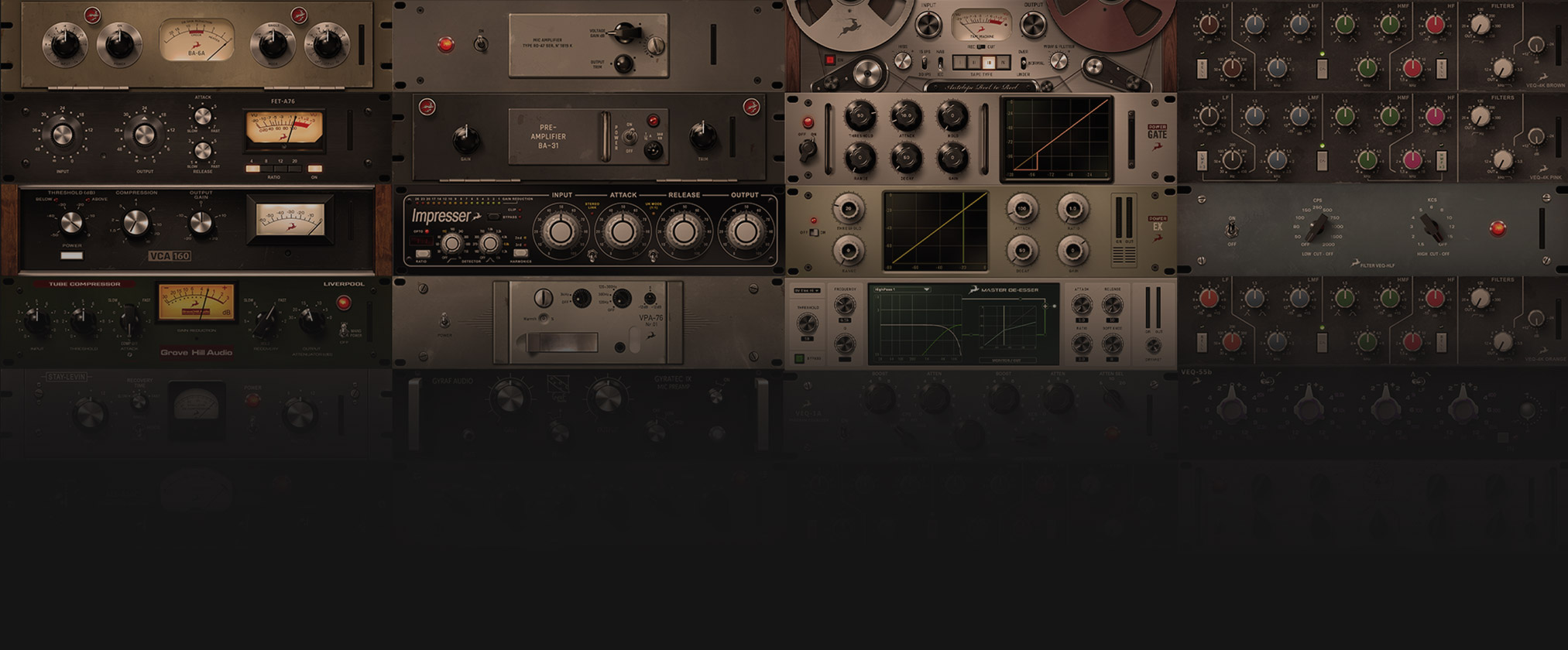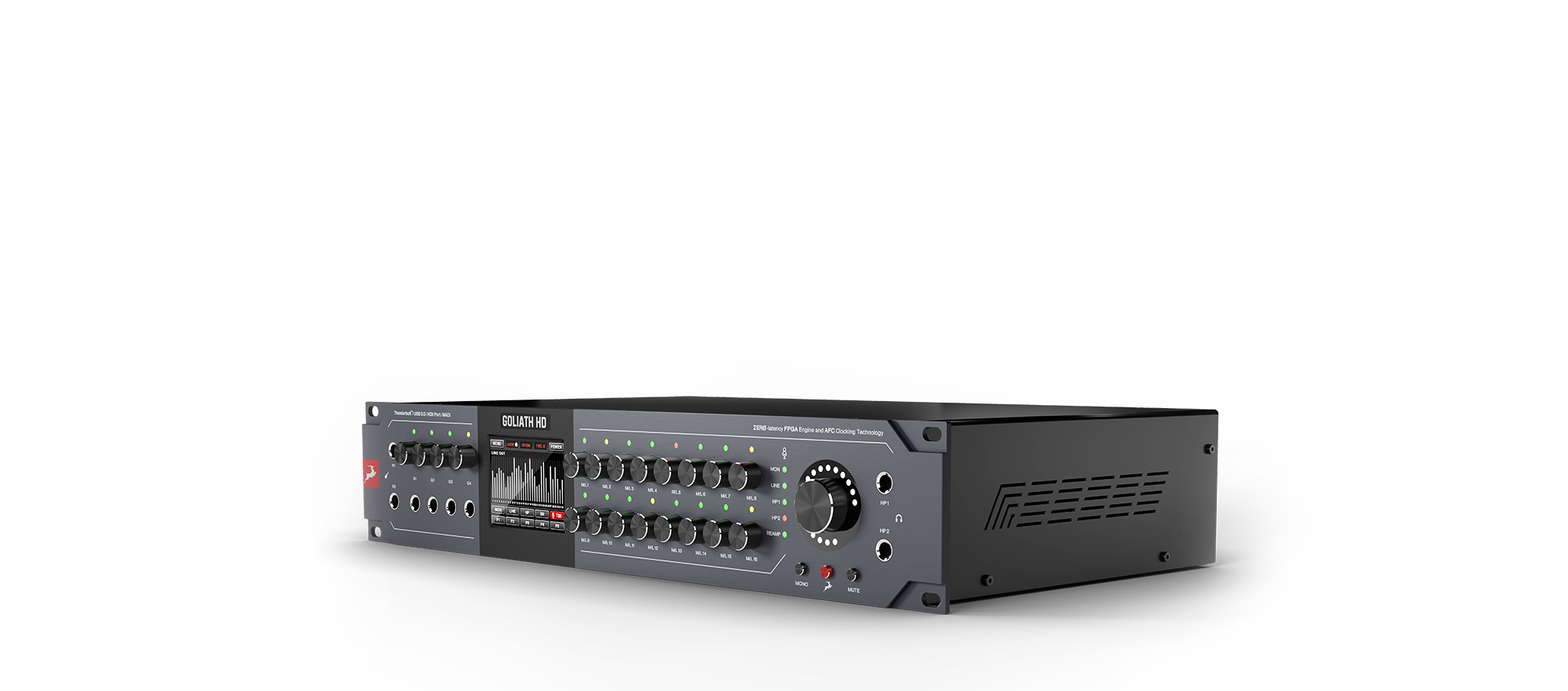 FX LIBRARY
69 real-time studio FX Included
Give your recordings, mixes and masters the polish and sheen they deserve with the vast collection of real-time Antelope Audio studio effects. A large number of classic studio equalizers & compressors, proprietary signal processors and other essentials are available at your disposal.
READ MORE
SUPREME WORKFLOW
Eliminate latency
For Windows users, Antelope Audio offers a very fast and stable custom Thunderbolt driver which achieves true sub-millisecond roundtrip latency. Goliath HD | Gen 3's HDX Delay Compensation Method brings any analog or digital input into Pro Tools. You can enjoy latency-free direct monitoring over 4 independent internal mixers with 32 assignable inputs and stereo outputs.
JITTER MANAGEMENT
Acoustically focused clocking
The pioneer of atomic clocking in pro audio, Antelope Audio incorporates 20+ years of clocking expertise in its audio interfaces. With a crystal oscillator and the proprietary 64-bit AFC jitter management algorithm, the Goliath HD | Gen 3 delivers the kind of artifact-free audio once accessible only to the highest-tier studios
Eliminates signal jitter for pristine and artifact-free digital audio.
Increases width, separation, and detail in musical performances.
<+/-0.02 ppm, oven controlled at 64.5°C/ 148.1°F
HAND-CRAFTED IN EUROPE
Built to last
Goliath HD | Gen 3 gets a gorgeous front panel facelift while keeping the convenient monitor and level indicators intact. The full-color touchscreen is still its centerpiece, enabling immediate access to metering, preferences, gain adjustments and mission-critical functionality. Each unit is hand-crafted in Europe with the latest innovations and quality standards in mind.
"The Goliath HD | Gen 3 is Antelope's best work. The Goliath has excellent connectivity, it's like a swiss-army knife for audio. You can connect anything; HDX, Thunderbolt, USB, AES, ADAT, S/PDIF, and I love the two MADI loops and mic pre's."
Mick Guzauski
Sound and Mixing Engineer, Multiple Grammy Award Winner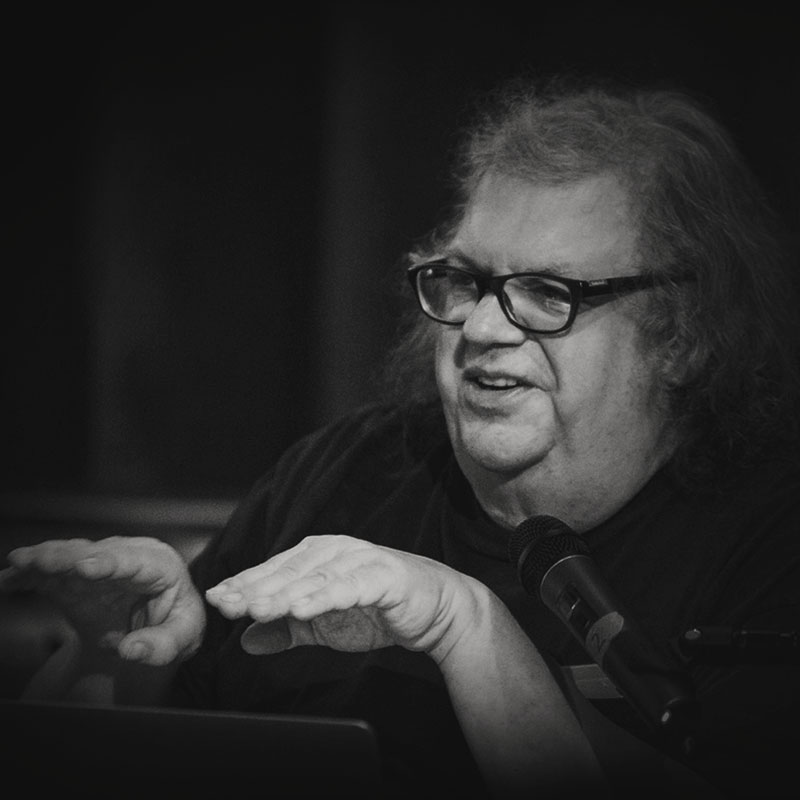 "The Goliath HD | Gen 3 is Antelope's best work. The Goliath has excellent connectivity, it's like a swiss-army knife for audio. You can connect anything; HDX, Thunderbolt, USB, AES, ADAT, S/PDIF, and I love the two MADI loops and mic pre's."
Mick Guzauski
Sound and Mixing Engineer, Multiple Grammy Award Winner