"

There is nothing else available that even gets close to this amount of I/O, in a box this small, at this quality level, and this kind of price…"
32-CHANNELS VIA USB IS NO LONGER A DREAM
A versatile multi-channel AD/DA converter and USB interface
Orion32 is a 32-channel A/D & D/A converter and audio master clock, supporting both MADI and USB interfaces, clocked by Antelope's renowned 64-bit Acoustically Focused Clocking (AFC) technology.
Orion32 allows 192 kHz I/O streaming of 32-channel digital audio via USB, providing seamless connectivity to any USB-enabled DAW, computer or iPad. The converter also provides 32 channels of 96 kHz audio through its Fiber Optic MADI I/O connections, which can be used to connect with any suitably equipped MADI device.
Orion32 also supports ADAT protocol by offering 16 I/O channels, for even greater compatibility with a large number of audio devices. The multi-channel converter inputs and outputs pass the analog signal through 8 D-SUB 25 I/O connectors.
32 CHANNELS VIA USB OR MADI
Low latency simultaneous I/O streaming of 32 channels, 24-bit/192 kHz audio
SOFTWARE CONTROL
Routing, mixing and managing presets via a user-friendly desktop application
EXTENDED CONNECTIVITY
16 I/O channels on ADAT, analog via 8 D-SUB 25 I/O connectors
SUPREME CLOCKING
Oven Controlled Oscillator, 4 WC Outs, WC & Atomic Clock Ins
AUTHENTIC AD/DA AD/DA
Powered by our world-renowned 64-bit AFC jitter management algorithm
1U RACK SIZE
Orion32 fits in 1U, its 20 Watts power consumption allows very low heating levels
CUSTOM USB
Lowest latency levels both on Mac & PC
Using Antelope Audio custom-built USB chip, Orion32 achieves extremely low latency levels even when streaming simultaneously 32 channels in and 32 out.
The latency performance varies between only 1 and 6.5 ms for different hardware and software configurations.
"

There are many 1U interfaces boasting up to 26 channels of I/O. The Orion 32 dwarfs them all with, you guessed it, 32 channels of AD/DA…"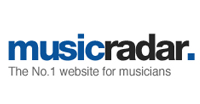 INNOVATIVE ROUTING
Exceptional routing & mixing flexibility
With its seamless digital routing and mixing options, the Orion32 offers extended flexibility. The routing feature allows sound engineers to send the AD signal to both MADI and USB interfaces, for live mixing and monitoring.
The device is managed through a user-friendly desktop application available for both Windows and OS X.
Moreover it is equipped with a zero-latency mixer and five preset buttons for fast and easy recall of favorite settings.
32 CHANNELS IN 1U
Eco-friendly power consumption and design
Orion32 is packaged in a 1U enclosure with an eco-friendly power consumption of only 20 Watts. In addition to saving rack space and having very low heating levels, Orion32 comes with an extremely reasonable pricing affordable even for a small home studio.
SOUND AT ITS FINEST
Advanced Antelope Audio clocking & conversion for increased sonic accuracy
Orion32 perfectly addresses a sound engineer's need for high quality, clean and transparent conversion, combining the efficiency of MADI and USB interfaces with the perfection of Antelope clocking. Besides being an extremely high quality audio converter, Orion32 is also an audio master clock. The Orion 32 employs Antelope's proprietary 4th generation of AFC and oven controlled oscillator – both technologies that made Antelope Audio clocks an industry leader for accuracy and sound quality in recording, mastering and post-production facilities around the world. The four word clock outs, together with the 10 MHz input, make Orion 32 ideally suited to be in the center of any project or high-end studio.
4 x D-SUB 25 (32 channels total), +20 dBu max, 11.2 kOhms
1x Fiber Optic MADI (up to 64CH)
2 x ADAT (up to 16CH)
1x S/PDIF
4 x D-SUB 25 (32 channels total), +20 dBu, 56 Ohms
1 x Fiber Optic MADI (up to 64CH)
2 x ADAT (up to 16CH)
1 x S/PDIF
1 x Input @ 75 Ohms 3Vpp on BNC 32 – 192kHz
4 x Outputs @ 75 Ohms 3Vpp on BNC 32 – 192kHz square wave signal
10MHz
USB 2.0 Hi-Speed; Data stream up to 480 Mbits/192kHz, 32 channels I/O, Type B
Dynamic Range: 118dB
THD + N: -98 dB
Dynamic Range 118dB
THD + N -105dB
4th Generation Acoustically Focused Clocking
64-bit DDS
Oven Controlled Crystal Oscillator
<+/-0.02 ppm, oven controlled at 64.5 C/ 148.1 F
< 1 ppm per year
<+/-0.001 ppm
32, 44.1, 48, 88.2, 96, 176.4, 192 (kHz)
0 – 50° C – 32 – 122° F
3 kg/6.6 lb approx.
Width: 483 mm/19"
Height: 44 mm/1.75"
Depth: 270 mm/10.63″
AC Universal input 95-245VAC 20 Watts Max Consumption
Additional Info: Internet connection required for product activation.