In a place like Abbey Road Institute Paris where audio craftsmanship is celebrated, one is expected to show up prepared and with the finest gear. Antelope Audio ambassador Nik Georgiev did just that. As a recent guest at the top music production school, he gave an in-depth talk on the company and put the Goliath HD | Gen 3 audio interface plus a few of the modeling mics to good use. The sonic experience of the duo Kenna & Cox impressed an audience consisting of alumni, professors, and fans of Antelope Audio.
Live Performance Using Antelope Modeling Mics and Goliath HD Interface
Kenna & Cox is an Australian musical duo living in Paris comprising of soloist Chris Kenna and violinist Melissa Cox. With Chris' distinctive deep voice and Melissa's magical violin, the guests at Omega Studio in ARI Paris were in for a treat. The combination of the Goliath HD interface and three different models of the modeling mics contributed to the superb sound achieved, which you can hear in the video.
Alongside being an experienced lecturer and presenter, Nik is also an experienced recording engineer. Together with Fabrice Chantome, our French ambassador, the recording session was well-executed on every level. In a little behind-the-scenes move, they even let us share the recording notes for the live session. Here they are:
• Edge Duo on both vocals – intended to be used in fig8 to reduce the spill from the acoustic guitar and the violin.
• Edge Quadro on acoustic guitar – intended to be used as Blumlein stereo fig8 coincident pair to reduce the spill from Chris, the singer.
• A pair of Verge mics on violin – to capture a wider area in case Melissa moves from side to side a little during the performance.
• A pair of Edge Duo mics as room stereo pair – to capture the entire duo and the space in which this was recorded.
• All mic pres and converters are of the Goliath HD | Gen 3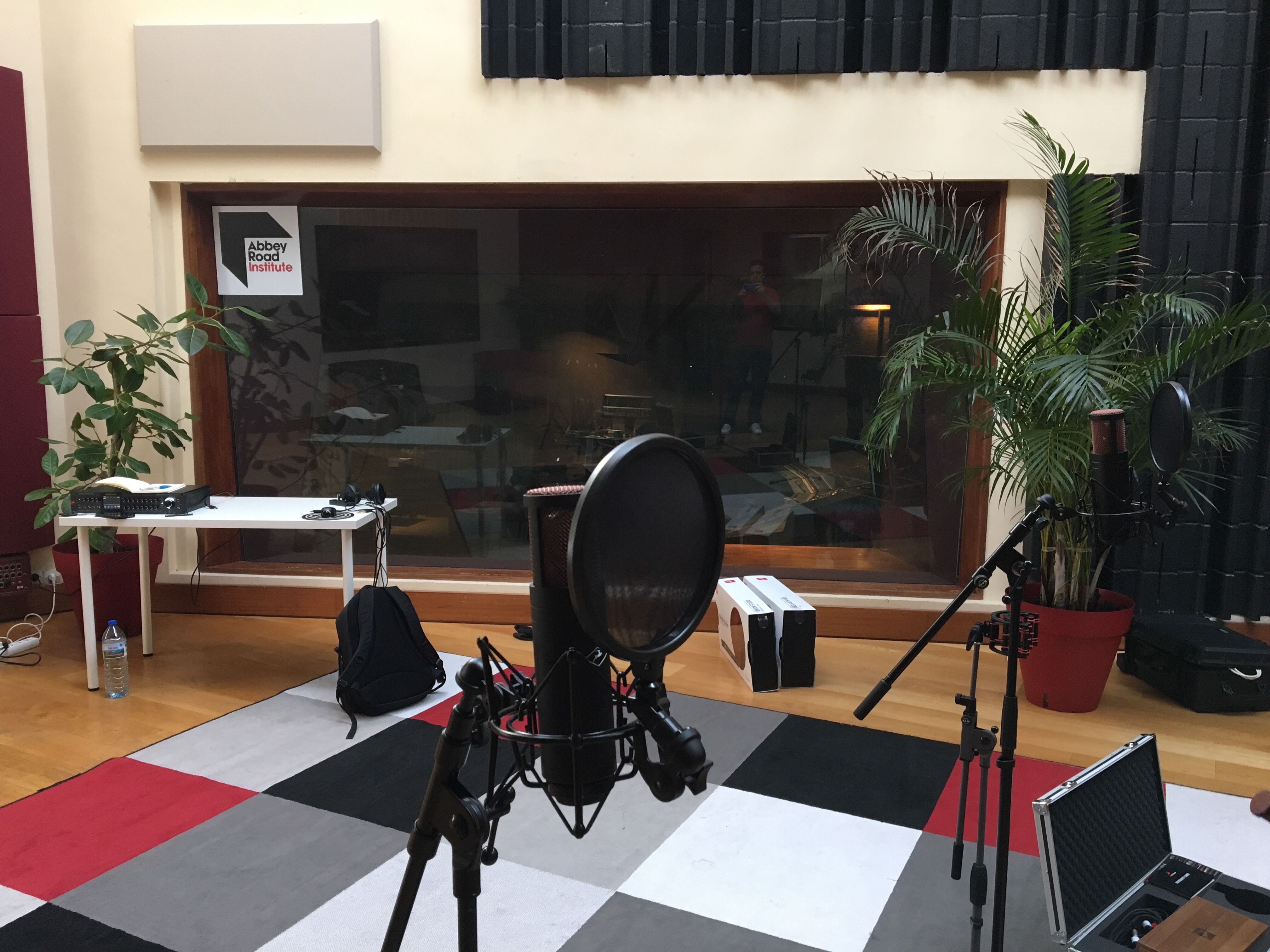 Antelope Audio Presentation by Nik Georgiev
Nik Georgiev is Antelope Audio's UK ambassador and a pro mixing and recording engineer. Being a lecturer in music production for the past 9 years he is no stranger to passing down his knowledge. In his presentation, he gave information on the company and its history. He then went on to present some of the products and talked about the geekier side of the Orion Studio Synergy Core and the modeling microphones. Going into detail about the gear helped the audience understand the decisions behind the recording session set-up. Watch the whole presentation below.
Timestamps:
00:00 – Intro, company and products overview
18:15 – Orion Studio Synergy Core Hardware
30:33 – Orion Studio Synergy Core Software
1:04:42 – Modeling Microphones
Credits:
Performance: Chris Kenna (vocals, acoustic guitar) and Melissa Cox (vocals, violin) – kennaandcox.com
Mix: Fabrice Chantome
Recording: Nik Georgiev