Orion Studio Synergy Core becomes Hoxa HQ London's secret weapon
Recording and mix engineer Dani Bennett Spragg gives an illuminating talk at Hoxa HQ studio in London. The audio mastermind behind Baxter Dury's "Prince of Tears" has turned the Orion Studio Synergy Core into her secret weapon, employing the audio interface's Direct inputs for clean conversion and real-time Synergy Core FX for a distinct production edge. Get a glimpse into the inner workings of a boutique production facility powered by Antelope Audio!
About Dani
Bennett

Spragg

Dani Bennett Spragg is a British-American recording and mix engineer based in London. She currently works primarily out of the boutique North-West London studio Hoxa HQ. In February 2019 Dani was named 'Breakthrough Engineer of the Year' at the 2019 MPG Awards for her work on Baxter Dury's 'Prince of Tears' and Blair Dunlop's 'Notes From An Island'. Learn more about her at danibennettspragg.co.uk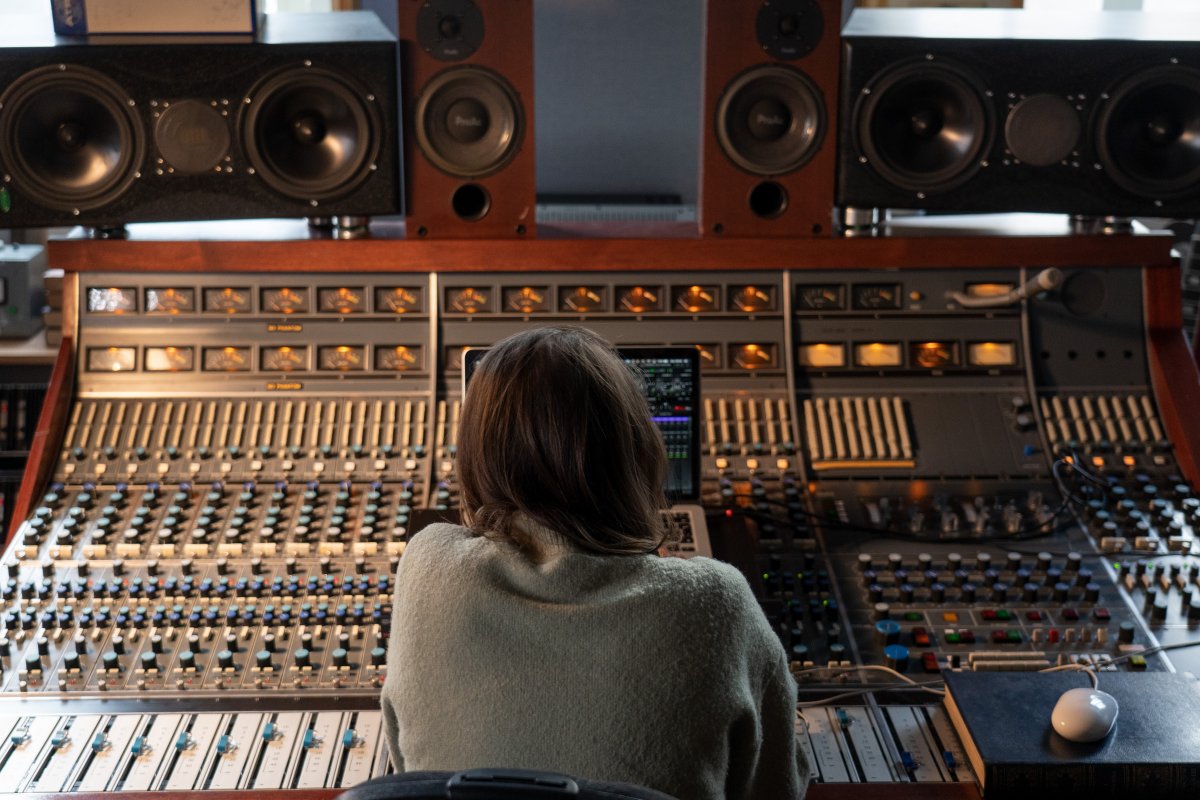 About Orion Studio Synergy Core
The latest Orion Studio is a workhorse audio interface with 12 mic preamps, 6x DSP + 2x FPGA FX processors, Antelope clocking and conversion, and Thunderbolt 3/USB multi-platform connectivity. Learn more here.