"Stay at Home and Mix With…" – A Live Stream Mixing Series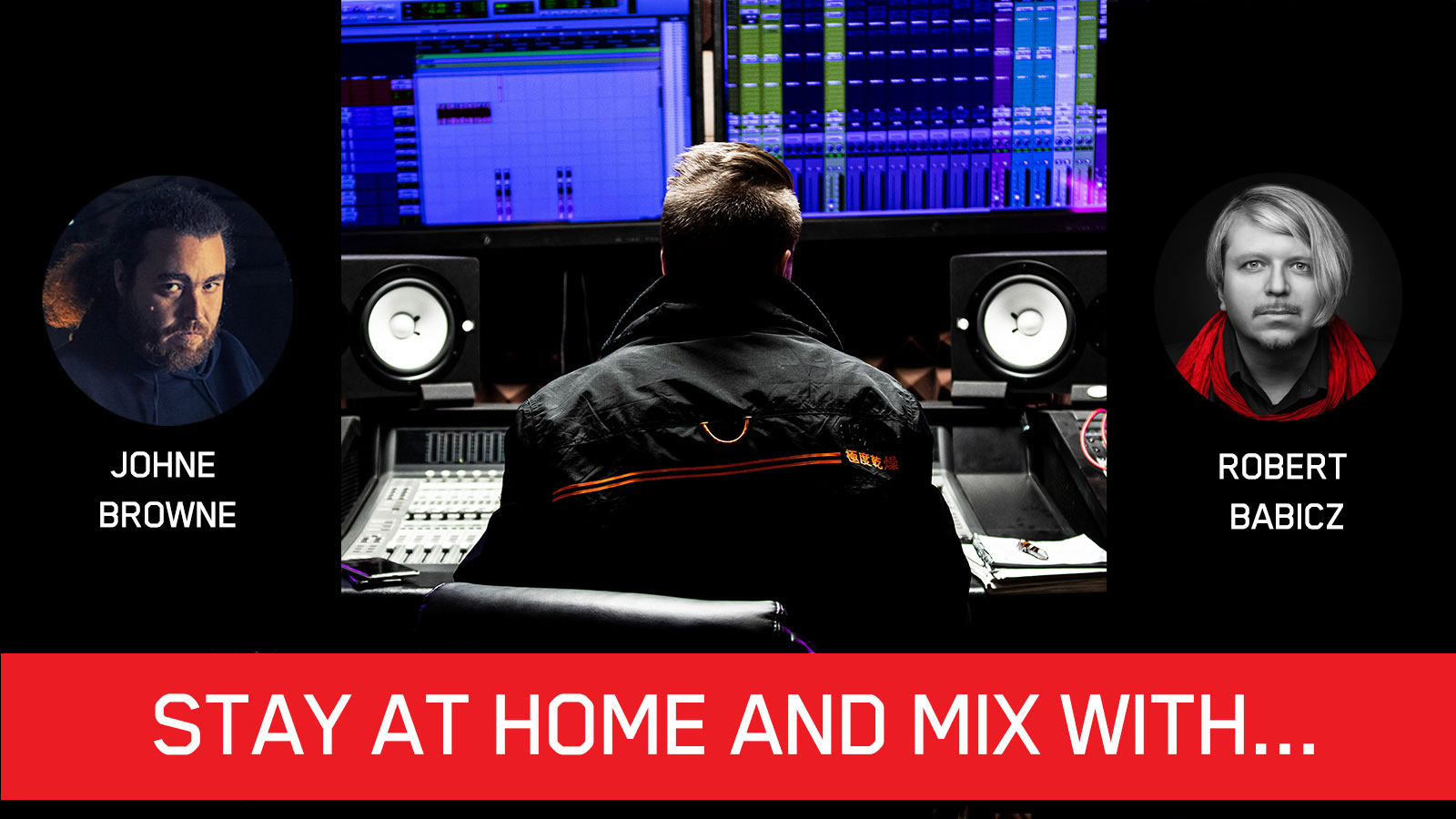 "Stay at home and Mix with…" is а new live stream series in which you can learn the tools of the trade of some of our favorite producers and audio engineers. Join in the sessions and get valuable mixing tricks and recording secrets. In the more product-oriented live streams you will be able to gain insight on how to use more efficiently some of our hardware and software. The schedule is as follows:
The streams will be aired on our official Facebook and YouTube channel. Subscribe and don't forget to click the notifications bell in order to receive a reminder for the stream.
All artists will be looking through at least one of your mixes and will work on it. If you want to have your track mixed by the pros, send us your track exported on stems via WeTransfer, to artistrelations@antelopeaudio.com During the session, you will be able to ask your questions.
Friday (19.06) – "Conversation with Grammy-awarded producer and engineer Cameron Craig"
Our UK Ambassador Nik Georgiev will interview Grammy-awarded producer and engineer Cameron Craig about his recording, mixing and production work with artists such as Grace Jones, Bjork, Sia, Annie Lennox, U.N.K.L.E. and others. Questions posted in the chat will be replied to.
Watch the replay of the stream here.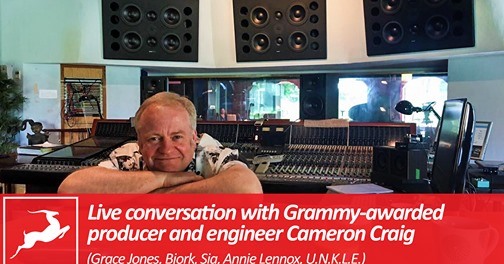 Monday (15.06) – "How to Know your Microphones Better"
Nik Georgiev will look into some typical differences between various microphone design philosophies that are often neglected or misunderstood and draw many practical conclusions emerging from those differences. Audio examples from various recordings made in some of the finest UK recording studios will be used to demonstrate the conclusions drawn from his observations. In particular, samples from the Antelope Audio Edge Duo modeling mic will be used as a special case study. The Edge Duo allows the user not only to vary the mic's polar pattern in the mix stage but also its model, and with that can be a source of some very revealing comparisons.
Watch the replay of the stream here.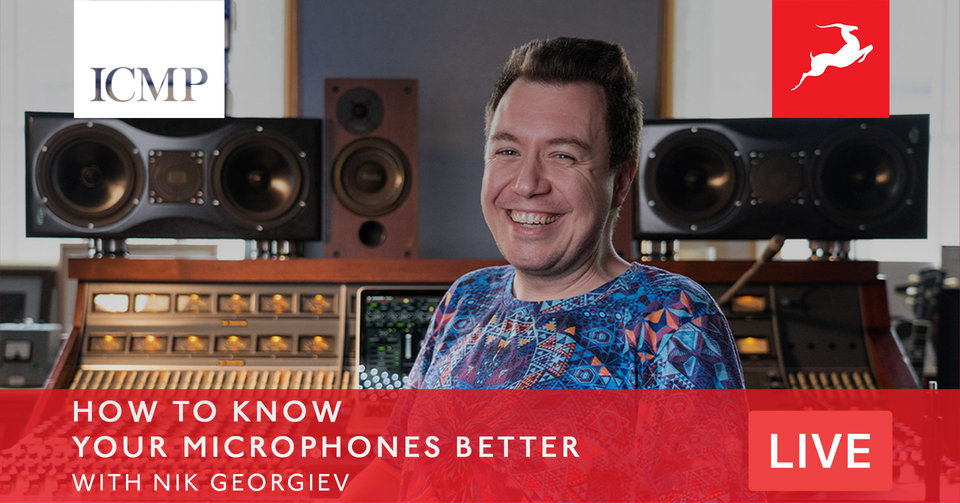 Wednesday (3.06) – "DJ Q&A and live set with Chris Liebing"
Chris Liebing is an artist that needs no introduction. Those of us with a heart for techno music already know that he has been conquering electronic music festivals and clubs since the 90s. Chris has built a steady profile for himself not only as a top DJ but also producer, label owner, and radio host. Join the live stream, ask your burning questions, and then enjoy a live set with the DJ.
Watch the replay of the stream here.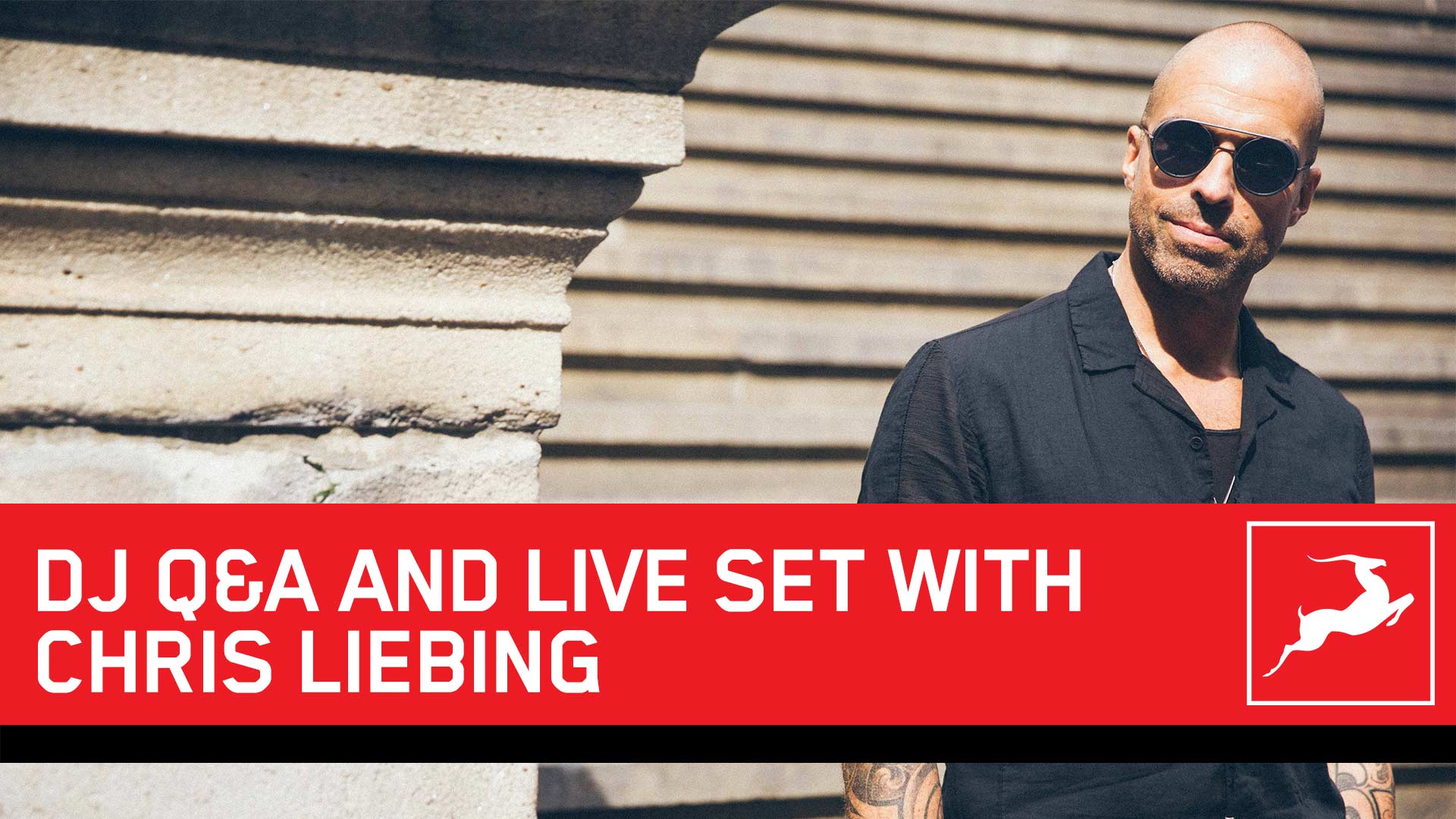 Friday (8.05) – "Stay at Home and Mix with Johne Browne"
Johne Browne is a guitarist, composer, and producer for Monuments and for his solo project, Flux Conduct. Browne's interest in music began when his mother gave him a Michael Jackson record, and things took off from there. He soon began to focus on guitar, becoming a fan of Richie Sambora (Bon Jovi) at age 12 and John Petrucci (Dream Theater) at age 16. John Browne's songs are mega-heavy, but also mega-melodic – living proof that the two ideas are not a contradiction in terms.
Watch the replay of the first stream with Johne here.
Watch the replay of the second stream with Johne here.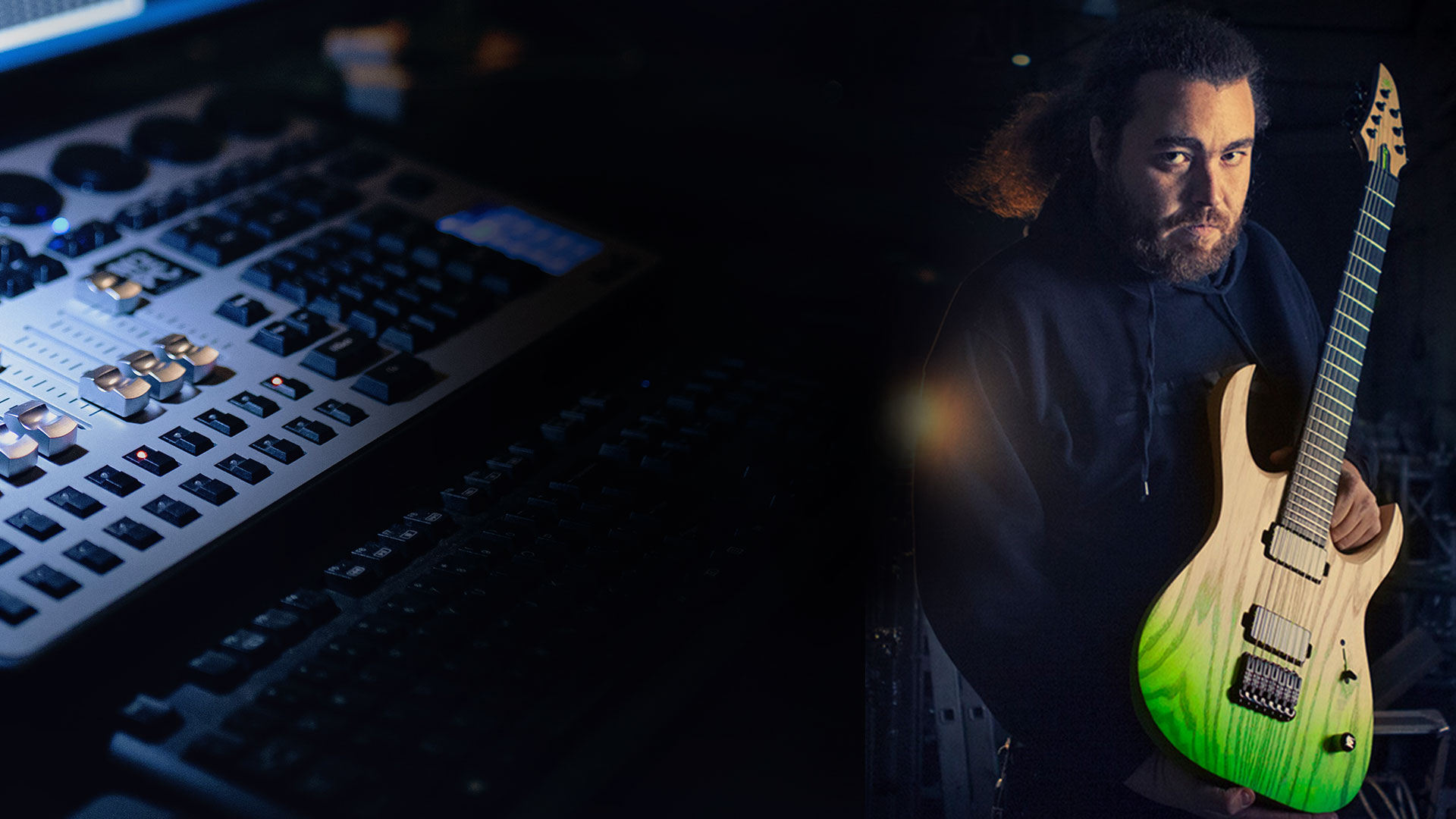 Wednesday (6.05) – "Stay at Home and Jam with Vahagn Stepanyan"
Vahagn has worked with people like – Eric Moore (Eros Ramazzotti); Mark Lettieri (Snarky Puppy); Henrik Linder (Dirty Loops); Ida Nielsen (Prince); Percy Bady (R. Kelly); Lu Diaz (DJ Khaled, Pitbull); Melvin Lee Davis (Chaka Khan) and Randy Merrill (Taylor Swift, Ariana Grande, Maroon 5) and many more. He will walk you through one of his mixes as well as mix one of yours, mostly with Antelope effects.
Watch the replay of the first stream with Vahagn here.
Watch the replay of the second stream with Vahagn here.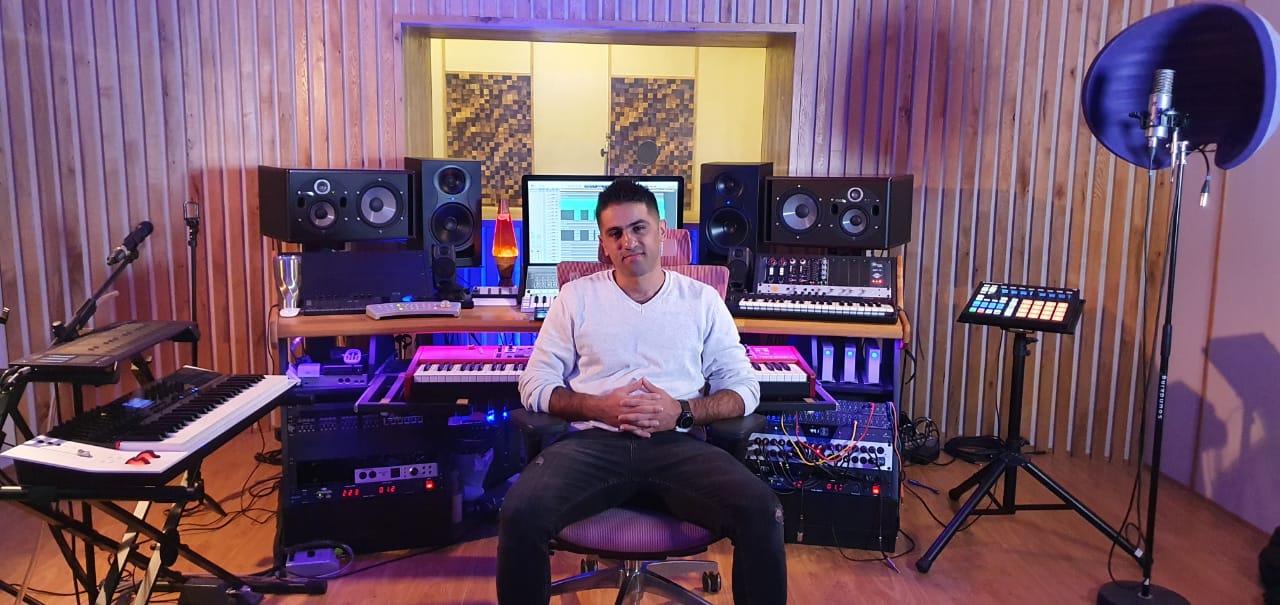 Monday (04.05) – "Stay at Home and Mix with Beau Burchell"
Composing and recording drums and guitar riffs for a rock audience has always been Beau's thing. Feeling the raw energy of metal and rock music, he found his greatest creative expression with the band Saosin. As a record producer, you can find his name on over 30 albums by a range of artists. Burchell is also the owner of the Death Do Us Part record label. Find Beau Burchell on his website and on Instagram. 
Watch the replay of the stream here.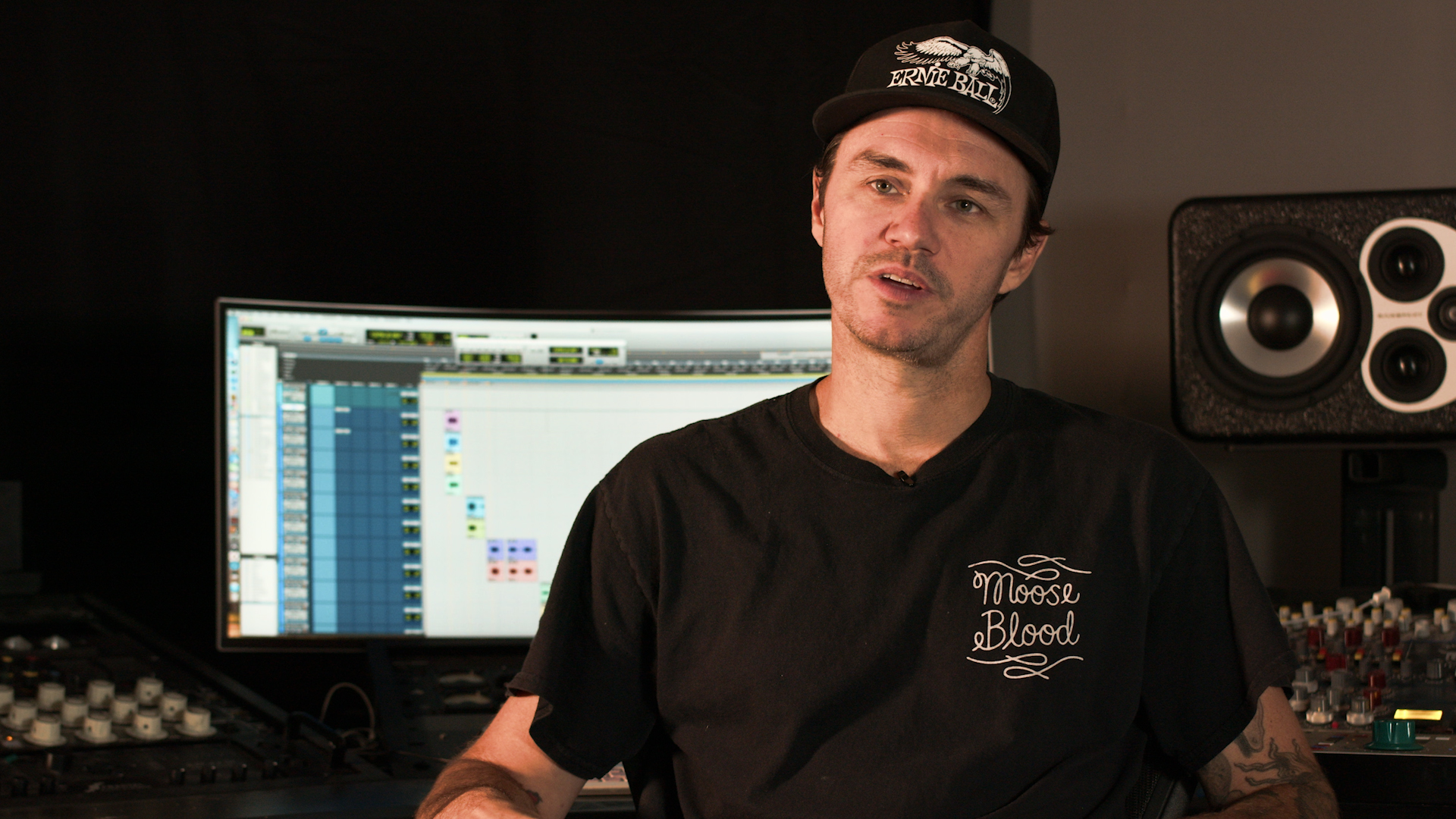 Friday (01.05) – "Stay at Home and Mix with Robert Babicz"
Robert Babicz has been redefining the boundaries of electronic music since the early 1990s. His unique artistry encompasses sound, vision, emotion and spirituality. From releasing and performing acid techno as Rob Acid, to his role as a highly-sought after producer and studio wizard infusing technical perfection with deep emotion, to his striking photos, everything Robert does expresses his desire to celebrate beauty and humanity, and to live each moment with utmost consciousness. Photo © by AndrŽ M. HŸnseler| thinkingpixels.com
Watch the replay of the stream here.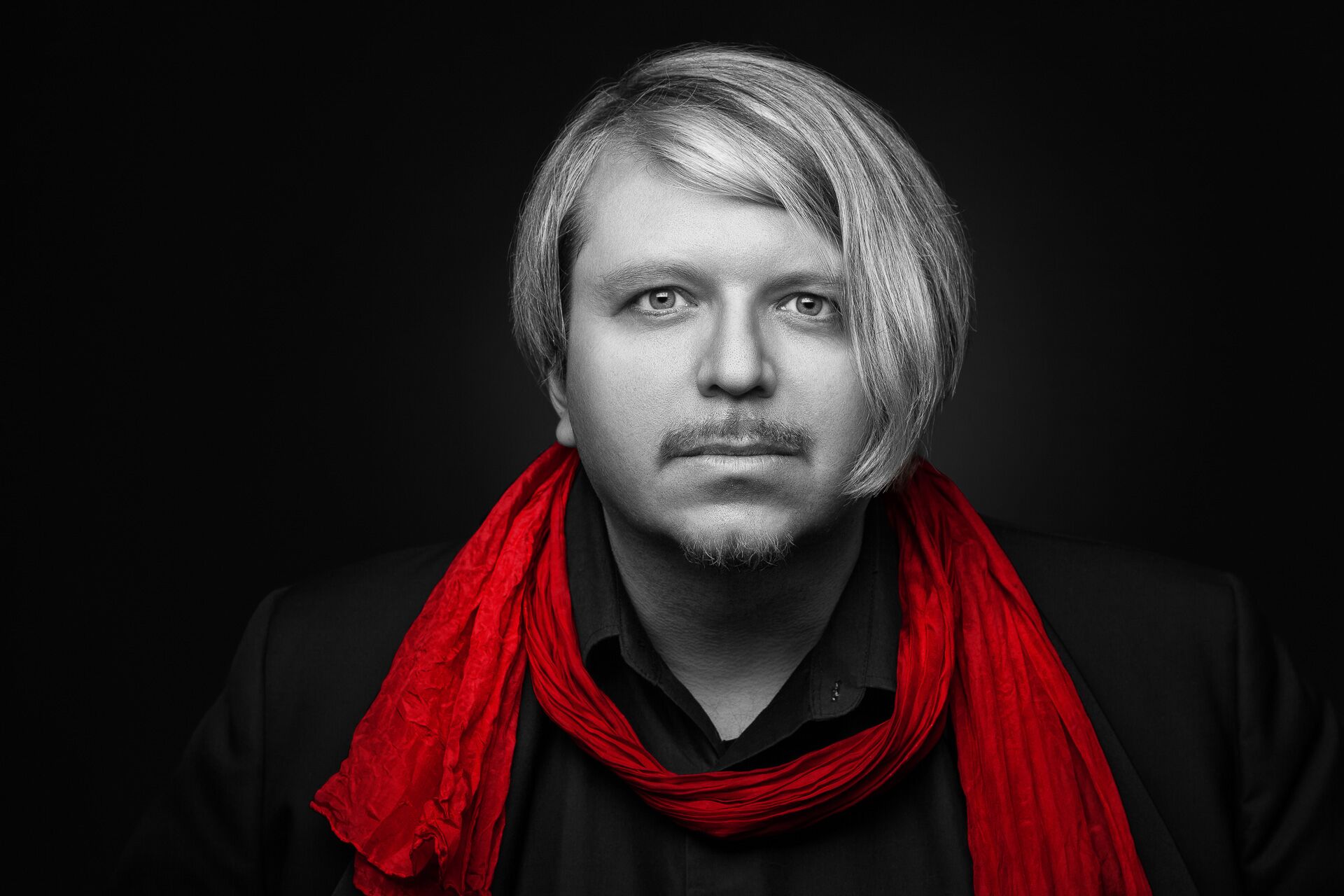 Friday (17.04) – "Stay at Home and Mix with Ricky Damian"
Ricky Damian and Nik Georgiev (Antelope Audio Ambassador) will discuss a range of topics including how to be an efficient recording engineer. Italian-born Riccardo 'Ricky' Damian is a sound engineer and producer who has been a regular at recording studios since he was 15 years old. His career in London started, working with prolific record producer and artist Mark Ronson with whom he won the "Record Of The Year" Grammy award for 2015's "Uptown Funk". His engineering work behind Sampha's debut studio album "Process" is another project that shines in his discography. Check out his website at riccardodamian.com !
Watch the replay of the stream here.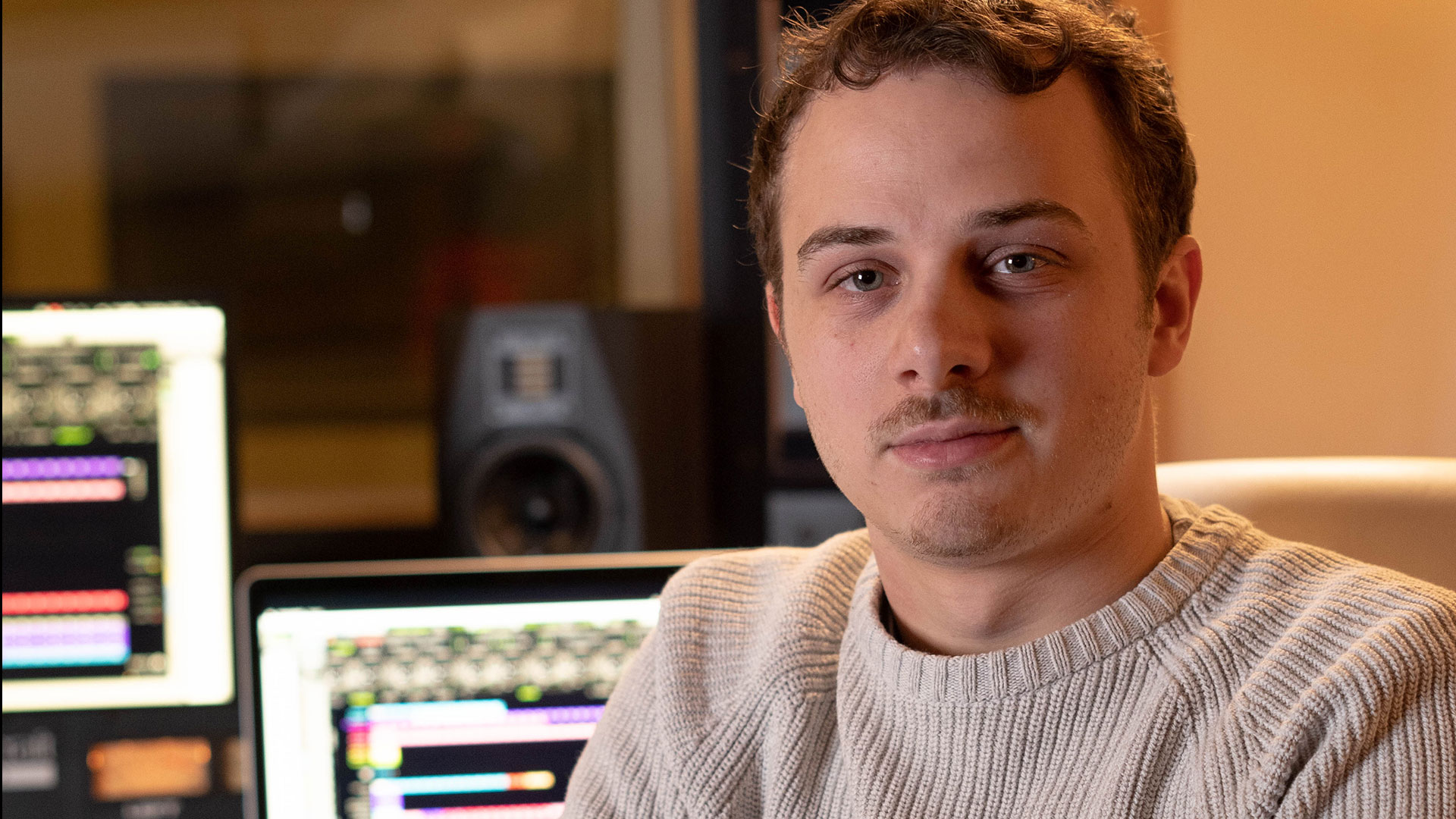 Monday (13.04) – "Stay at Home and Mix with Doctor Mix"
Claudio Passavanti is the founder of Doctor Mix and Sunlightsquare Records. A long-established producer, pianist and DJ, his career has taken him from LA, where he studied Orchestral Composing and Arranging, to London and all around the world. As a session musician and producer he has worked for countless artists including Brian Adams, Omar, Paloma Faith, Diana Ross, Danii Minogue, Zucchero, Steve Gadd, John Patitucci. As an artist he's known for his Soul, Latin, Jazz, House and Afro-Cuban music, he is a Traxsource top seller and he performs regularly at festivals and clubs worldwide. In his 3 decades of experience Claudio has produced and engineered commercial releases and film music covering just about every popular genre under the sun.
Watch the replay of the stream here.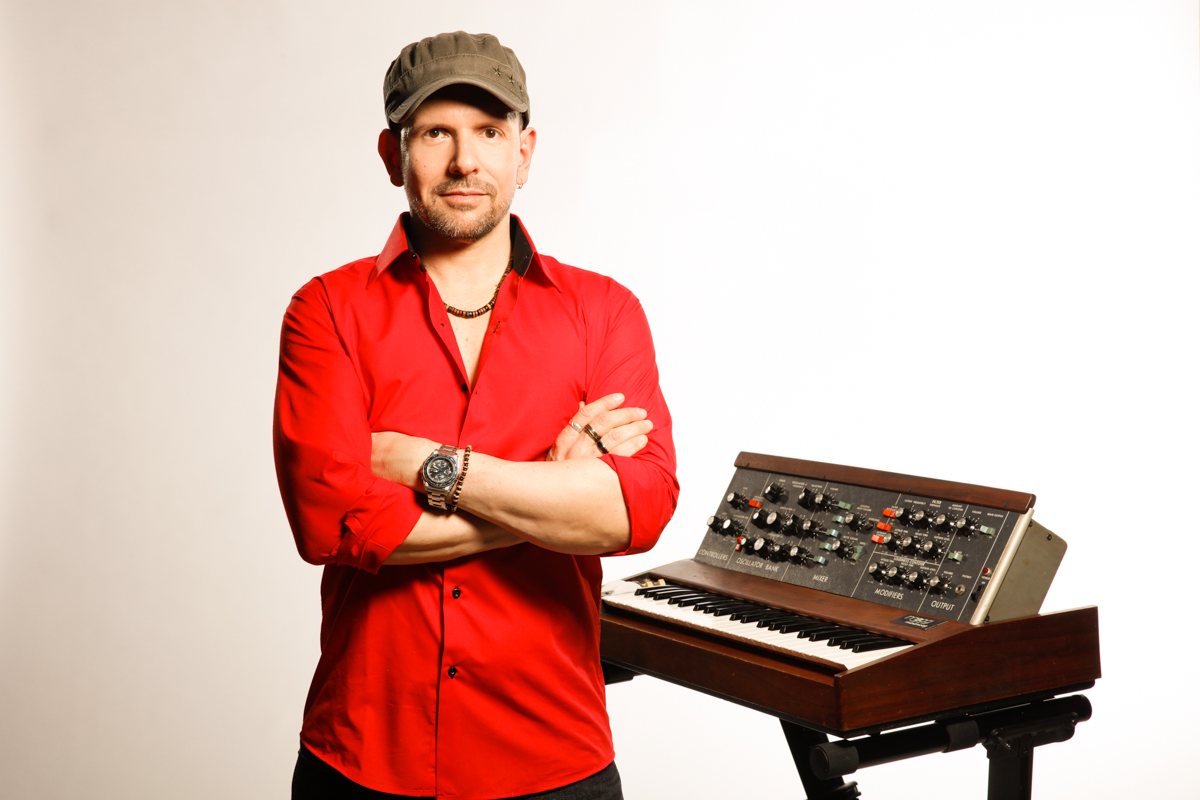 Saturday (11.04) – "Stay at Home and Mix with Enrico 'Kikko' Sesselogo"
Kikko will discuss different mic-ing techniques on a variety of instruments together and will show the results on a mixing session. Graduating with honors in guitar and audio engineering at Musicians Institute, Los Angeles he later had his first job as second engineer and personal assistant to Steve Vai. He has also worked in studio as first engineer and FOH engineer with Paul Gilber. Kikko has also been an official instructor at Musicians Institute on analog recording, Protools and mixing automation. In the last 10 years he has been freelance audio engineering clinician worldwide. Find Kikko at his website www.sesselego.com
Watch the replay of the stream here.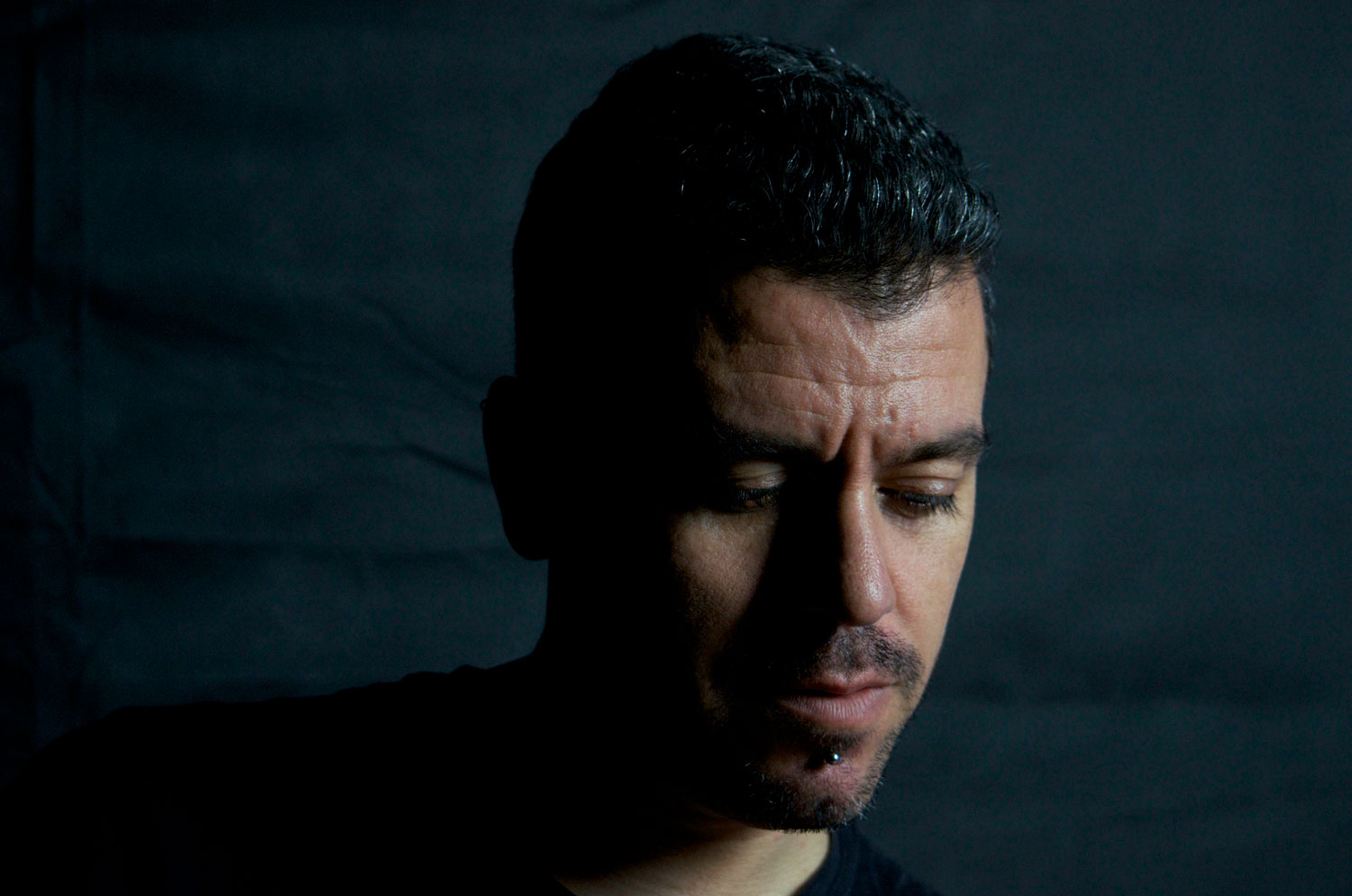 Monday (6.04) – "Stay at Home and Mix with Lars Deutsch"
Two-time Emmy winner Lars Deutsch is a heavy metal guitarist, singer, songwriter. Master in classical composition he has given international performances of his classical works and lectures in composition and audio production. He has a unique approach to producing and developing artists, and has also developed a unique sound for his film music, as well as a cutting-edge approach to audio branding. Lars has scored over two hundred films that have collected over one hundred awards. Currenty he is a producer at Built To Last Music.
Watch the replay of the stream here.