Time to Shine
Synergy Core Effects Bundle
Our effects are device-specific. Select a device to see if this effect is compatible, free or a paid extension.
The Time to Shine Bundle
For those aspiring to create the next big pop hit, the twelve effects included in the bundle will help you find that warm tone for the verse and punchier feel for the hook.
The 'Time to Shine' bundle includes afx2daw* – the software plugin allowing the analog-modeled effects to be used with the convenience of native plugins within your DAW.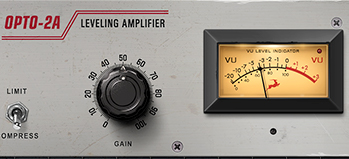 Opto 2A (Tube Optical Compressor / Limiter)
Modeled after a legendary optical compressor known for its smooth compression, the OPTO 2A is easy to control and works like a charm on vocals. Use it on instruments when transparent compression is needed.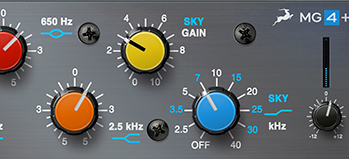 MG4+ (6-Band EQ)
The MG4+ is modeled after a legendary Series 500 EQ module that's heard on hundreds of top-charting records. The hardware original is particularly famous for the SKY BAND, which can add the kind of expensive-sounding gloss and sheen typically heard on singles with top production teams.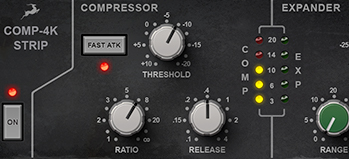 COMP-4K-STRIP (VCA Compressor / Expander / HPF & LPF)
Have you always wanted to try the sound of one of the most iconic studio mixing desks? The COMP-4K-STRIP is modeled after a British 4K console strip and allows for a cleaner production sound, and results that sound incredibly musical.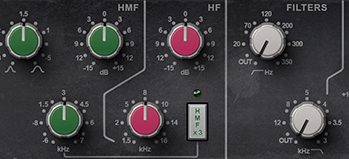 VEQ-4K PINK (4-Band EQ / HPF / LPF)
The Pink module of an iconic desk still commonly found in studios around the world is known for its unique and punchy sound. The VEQ-4K-Pink preserves the original's signature combo of boosted bass and top end whenever the signal gets louder.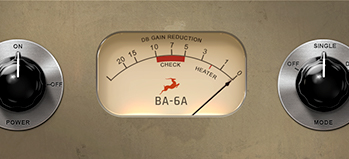 BA-6A (Tube Compressor / Limiting Amplifier)
Simplistic design from the 50s, loads of grit and musical character – this is the BA-6A analog-modeled effect. Its vintage compression sounds can be applied to great effect particularly on vocals and bass.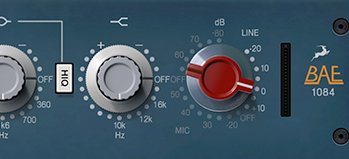 BAE-1084 (3-Band EQ / HPF / LPF)
An authentic model of a vintage console channel strip EQ, the BAE 1084 is one of the most precise and versatile EQs you can ever get your hands onto. The original is a synonym for fat large sound with massive lows and a smooth high end.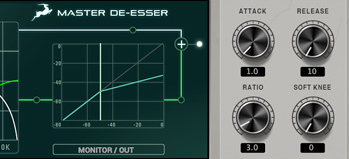 Master De-Esser (De-esser)
The de-esser is a must-have effect for your vocals. It smooths out the harsh and sharp sound of high-frequency letters like S, SH, F, X, and Cs. Apply the de-esser to any vocal recording to instantly get a polished and professional sound.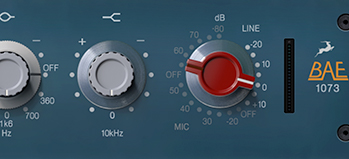 BAE-1073 (3-Band EQ / HPF)
Modeled after one of the most iconic units in recording history, the BAE-1073 is your best companion if you seek an authentic vintage sound. It can be used to shape any source by adding a warm and true sound.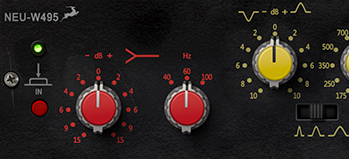 NEU-W495 (3-Band EQ)
The NEU-W495 is based on the original mixer strip designed for mastering consoles. The effect is able to fatten bass much like an analog EQ and is highly effective in smoothing out mid and high frequencies. Everybody needs more of that German analog precision in their sound.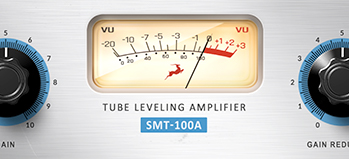 SMT-100A (Tube Leveling Amplifier / Limiter)