Producer Danny Trachtenberg joins forces with J Warner to test the Discrete 4 Synergy Core and Edge Solo
Recording engineer and producer Danny Trachtenberg (Octavian, Stormzy, Plan B, CJ Mirra) has been making waves in the UK music scene for some time now. Busy as ever, we found Danny in a session at the Puzzle Factory Studio with UK R&B singer J Warner. Armed with a Discrete 4 Synergy Core and an Edge Solo modeling mic, Danny was ready to record the stellar vocals of his frequent collaborator.
Recording with the Edge Solo and Discrete 4 Synergy Core
In this session, the duo experimented with the options given by the Auto-Tune Synergy before playing around with several of the mic models. Managing a heavy Pro Tools session, Danny found it easy to retrack vocals with additional processing coming from the Synergy Core effects at near-zero latency. Meanwhile, J Warner was laying down his smooth vocals on some of the vintage mic models before setting his eyes on the Viena 12.
Watch the video to learn more about the Auto-Tune Synergy features such as Vibrato, the Synergy Core FX, and monitoring via mic emulations with sub-millisecond latency. Hear Danny opening up about his production process and techniques, the importance of finding a fresh approach to recording sessions, his love of vintage gear emulations and getting the right vibe with the artist in the sound booth.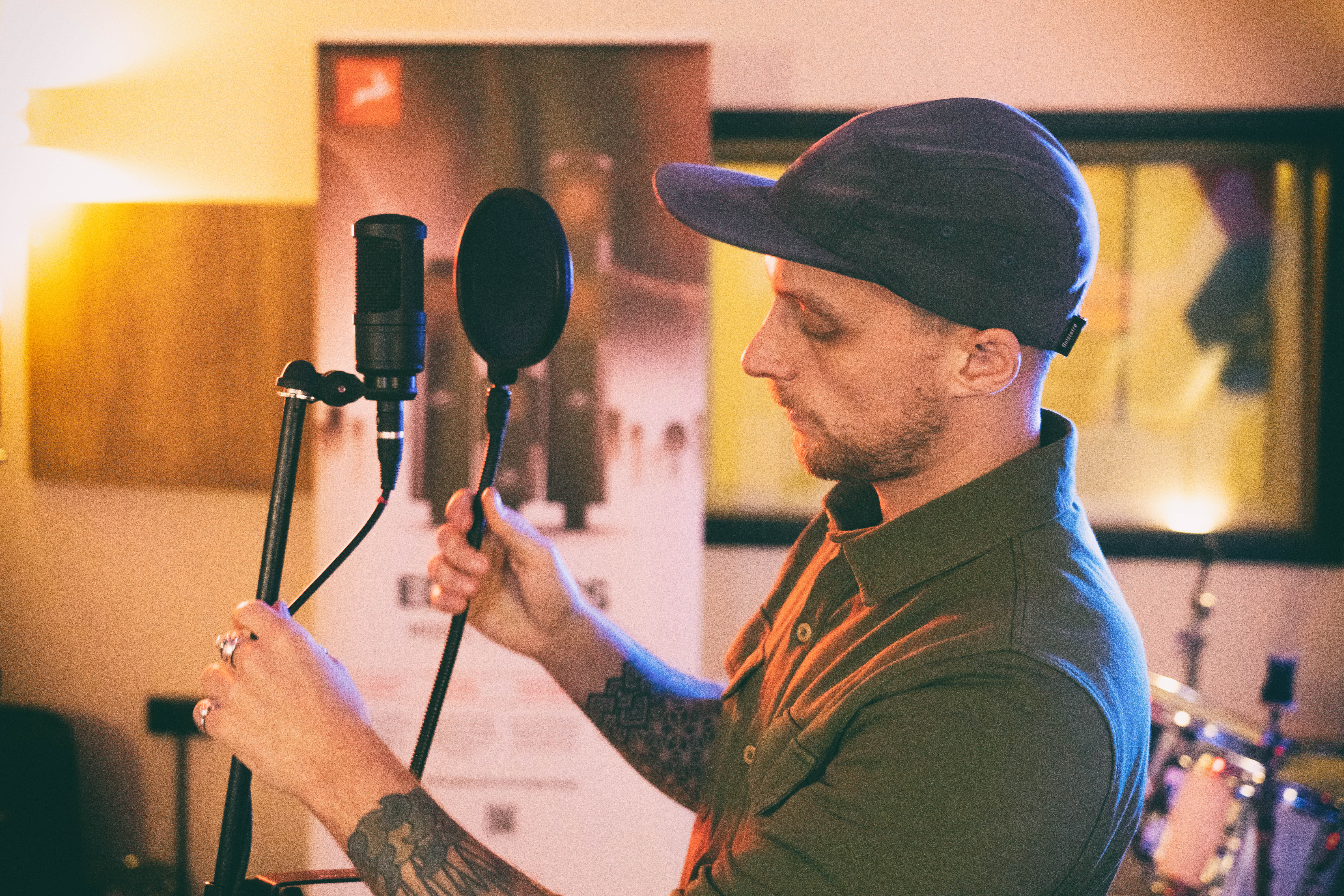 About Danny Trachtenberg
Daniel Trachtenberg is a recording and mixing engineer based in London, UK. His work spans music, film, and advertising and his clients include George Ezra, Octavian, Stormzy, Plan B, CJ Mirra. and Jorja Smith. He has also worked as an Audio Production lecturer at SAE Institute and recording studio engineer at Red Bull Studio. Reach out to him at LinkedIn and Instagram.