Producer and Guitarist Beau Burchell Recording a Track with the Discrete 8 Synergy Core
Putting the Discrete 8 Synergy Core at the center of your creative universe is always a good idea. In the case of Beau Burchell when rocking out is a way of life and top-class preamps are in high demand, the choice is a no-brainer. Citing producing as his first love and real passion, the record producer and guitarist Beau Burchell is also the backing vocals in the band Saosin. He recently recorded a jam session with the Discrete 8 Synergy Core audio interface and here is the outcome.
The quality of the sound is what comes first for Beau and as a result of that, the high-end AD/DA converters and clocking didn't go unnoticed. Paying special attention to the unique 6-transistor discrete preamps, the group was able to record their instruments in the way they wanted them to sound – organic but also shiny. Setting his outboard gear aside for the session, Beau was excited to take advantage of the built-in Synergy Core effects, including amp and cab models as well as a wide selection of classic studio gear emulations for perfecting his mixes.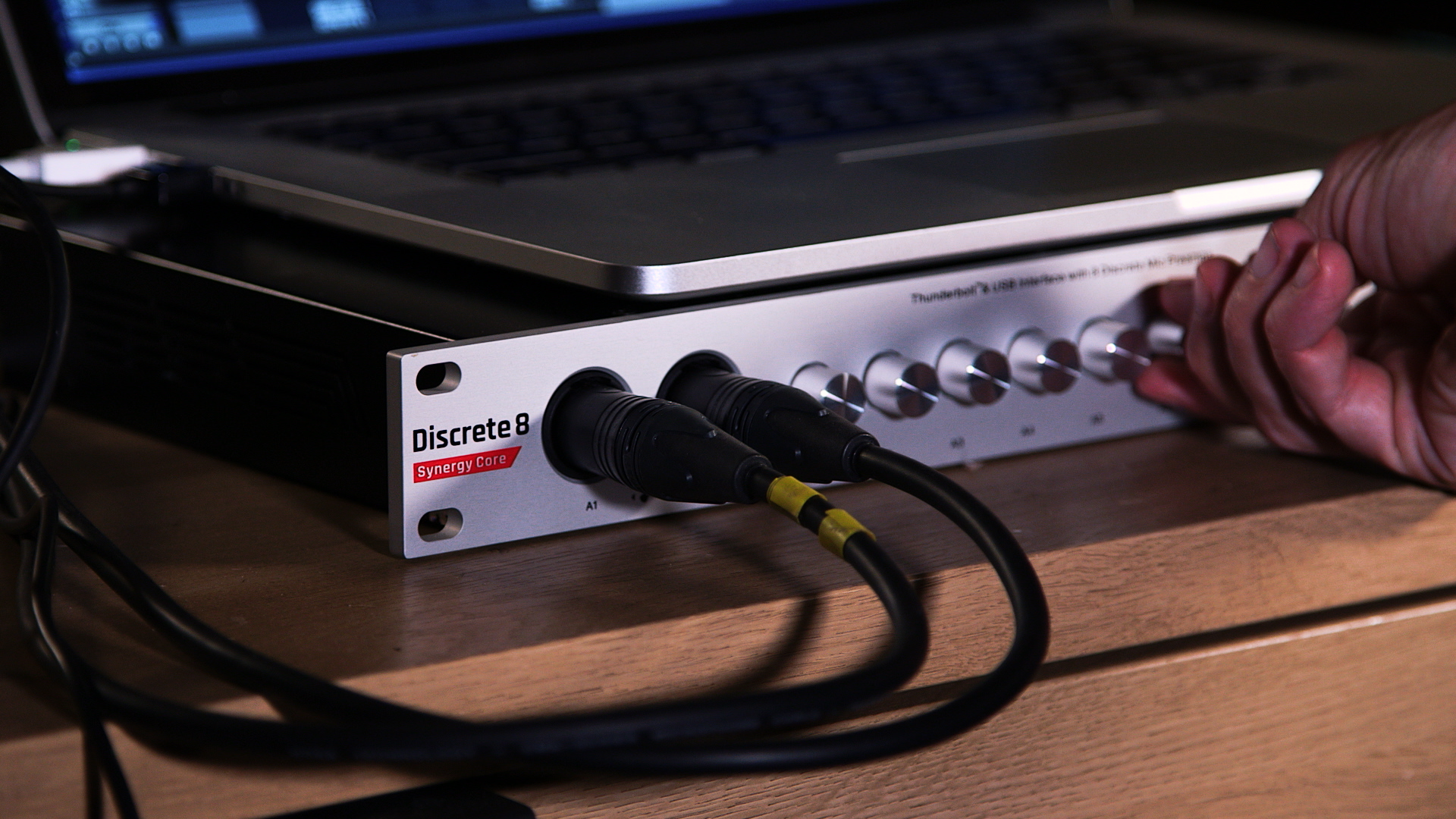 The Discrete 4 Synergy Core is a great option for bands that don't need to track drums. With the same A/D conversion, clocking and same quality preamps the audio interface offers high-grade sound in a smaller package.
About Beau Burchell
Composing and recording drums and guitar riffs for a rock audience has always been Beau's thing. Feeling the raw energy of metal and rock music, he found his greatest creative expression with the band Saosin. As a record producer, you can find his name on over 30 albums by a range of artists. Burchell is also the owner of the Death Do Us Part record label.
Find Beau Burchell on his website and on Instagram.