Obsessing about gear, jamming and producing records he truly likes… this is how Beau Burchell's regular day looks like. The Orion 32HD | Gen 3 is the converter of choice for the record producer and guitarist for Saosin, and he is not afraid to geek out about it. Always looking to create music that makes an impact on people it is only fitting that he chose an audio interface that impacts the sound in the best way possible.
The Orion 32HD | Gen 3 – A Worthy Obsession
With many bands going through Beau's studio every day, he has to make sure his weapon of choice is one that matches high audio conversion standards and connectivity options. "When I heard the Orion 32HD | Gen 3 that's when I knew it was right for me. It sounds like what you are putting into it, there is no change and that is exactly what I want. I spend a lot of time choosing and acquiring the right gear and obsessing over these small details – of the preamp , the way the guitar sounds or the strings on the guitar…"
A true studio essential, the Orion 32HD | Gen 3 scores a perfect ten for connectivity. It can't be overstated how much of an impact does the HDX ports make for Pro Tools users but the prolific audio interface has more to offer. The rear panel offers a host of connectors – 32 channels of analog I/O via DB25, 64 channels of digital I/O via MADI, 16 channels of ADAT, and S/PDIF. Add 2 monitor outs on TRS 1/4 Jacks, Word Clock I/O and input for Antelope's atomic clock and you get the full picture.
But let's see how Beau puts all the connectivity and routing options to use in his own studio. "I have all my outboard gear hooked up through the analog side and I have my headphone mixer that spits out ADAT through all 16 channels of headphone mixers throughout the studio. Then I have another two channels of S/PDIF which are going to my digital amp modules that are always patched in. I have another eight channels of mic preamps that have ADAT out for extra stuff. The ability to route any of that anywhere, including routing it to USB ins and outs. For instance, when a band comes in to track a record themselves whether they tracked it in Logic or Cubase .. I can have them plug their laptops into the USB of the Orion..I can route that through the matrix into my HDX rig."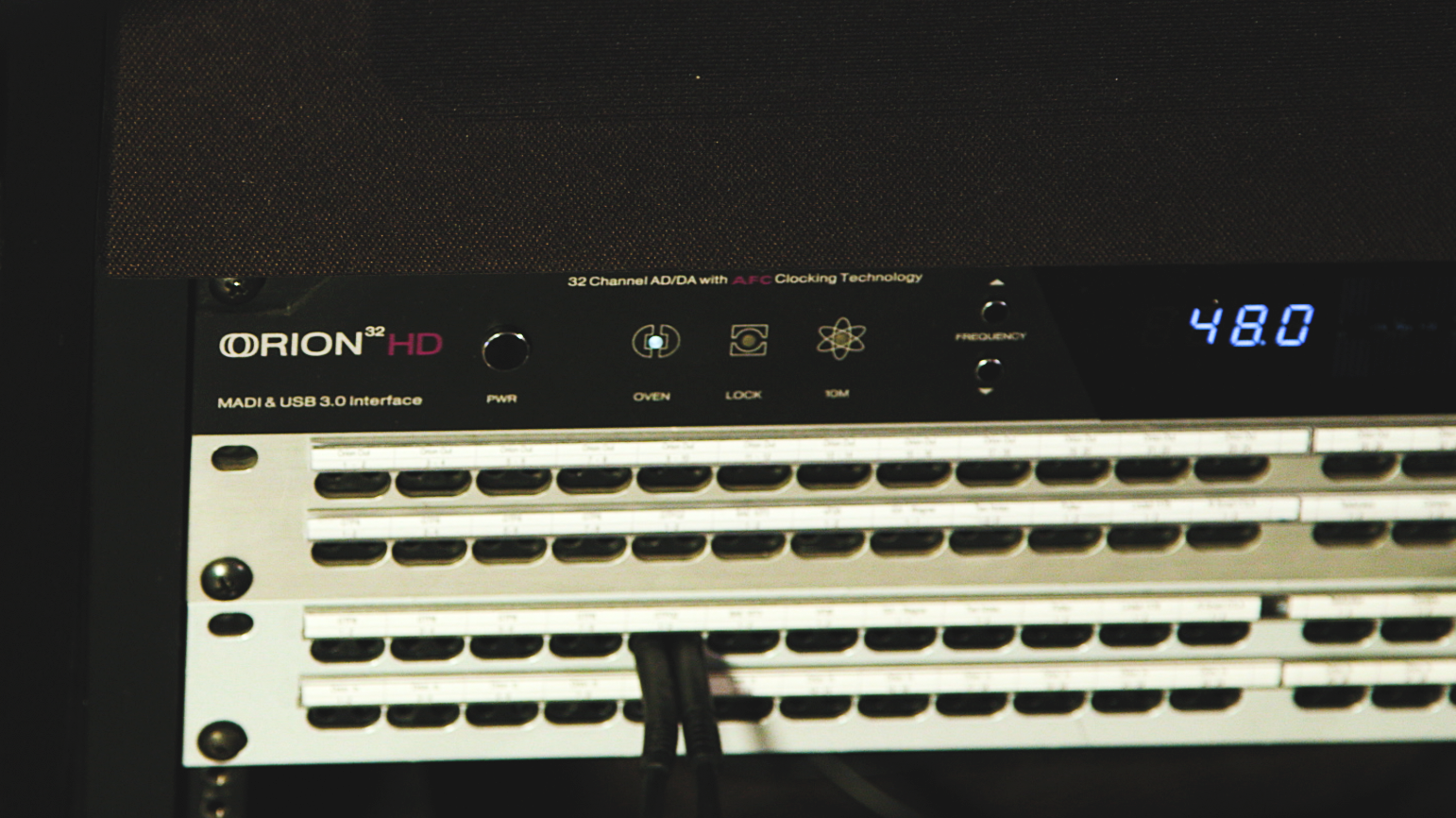 About Beau Burchell
Composing and recording drums and guitar riffs for a rock audience has always been Beau's thing. Feeling the raw energy of metal and rock music, he found his greatest creative expression with the band Saosin. As a record producer, you can find his name on over 30 albums by a range of artists. Burchell is also the owner of the Death Do Us Part record label.