Recording a Dream Pop Single at The Cabin with Producer Tom Fuller
Producer and writer, Tom Fuller believes that the gear at hand has to earn its place in his studio. Having worked with artists like David Guetta, Rolling Stones, Hurts and Patrick Wolf, Tom is also the owner of The Cabin music studio, through which he produces consistently high-quality projects. The cozy recording venue is located in the Tileyard Studio complex – a creative hub in the Kings Cross district of North London. The whole vibe of the studio is in tune with a laid-back but effective recording process. The Discrete 4 Synergy Core audio interface found its place in a control room full of quality instruments and gear while in the live room the Edge Solo modeling mic was set to record the beautiful vocals of up and coming artist Kate Lomas
Recording with the Edge Solo and Discrete 4 Synergy Core
Joined by talented singer-songwriter Kate Lomas, Tom Fuller was looking for the right tools to capture her performance. The audio interface and the modeling mic make for a portable set-up that provides an ideal recording solution. Tom started off by setting up two different mixes – the monitor mix and a separate cue send which the singer could hear with the all the effects and no latency. Being a fan of analog equipment, Tom recognized the quality of the software emulations of vintage EQs and compressors all processed inside the interface. He utilized these effects imaginatively and also played around with the Auto-Tune Synergy's vocal pitch correction.
Opting to record the vocals without any emulations, Tom relied on the possibility to use mic modeling to alter the sound later on. This allowed him to stay flexible and also present the performing artist with the new options after the recording session was complete.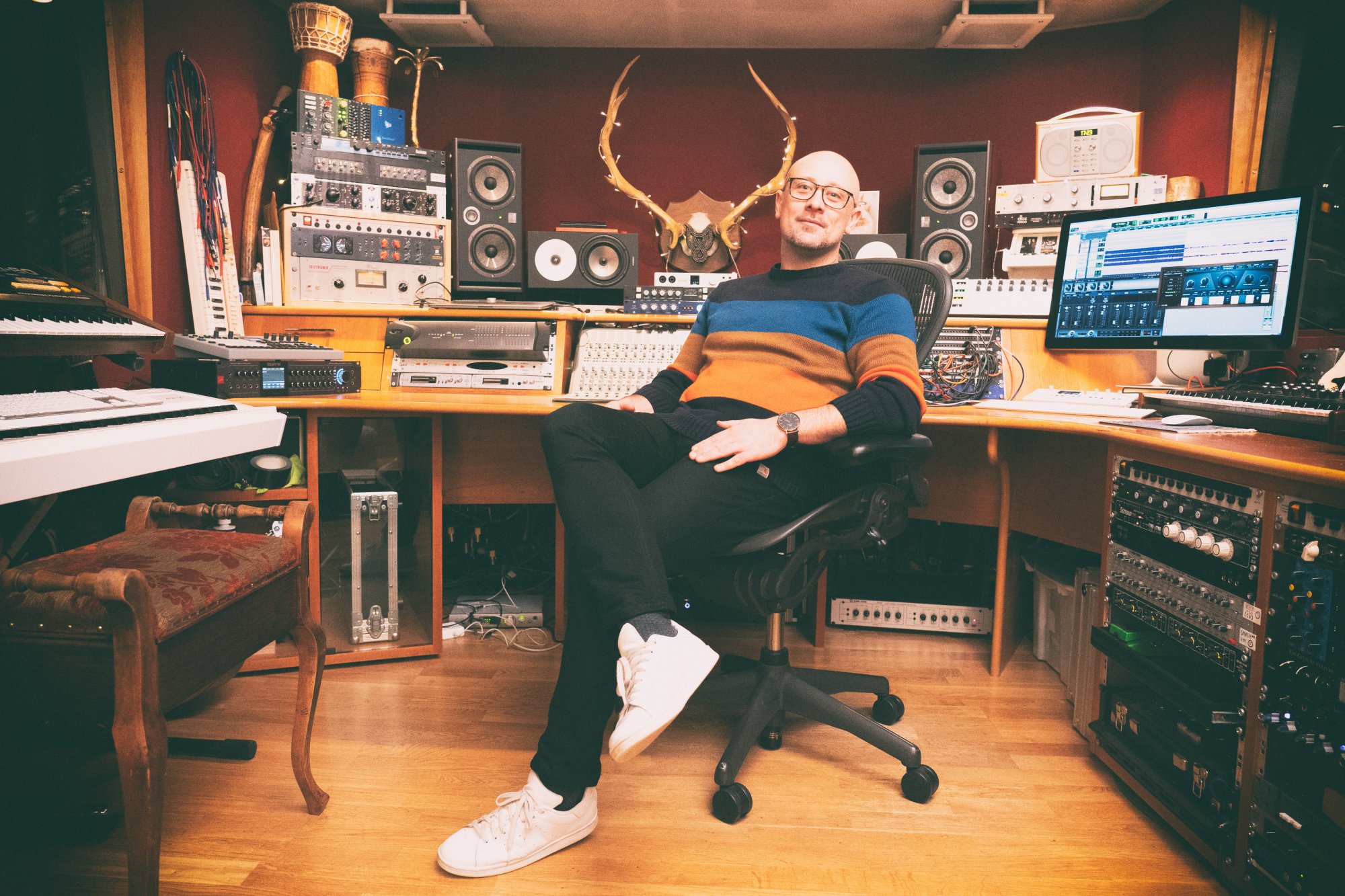 About Tom Fuller
Tom's career in music started very early on with him picking various musical instruments. He started learning studio gear in university and taught himself further in his free time. Moving to London opened new doors for Tom and he soon started his first engineering job at The Dairy Studios where he worked on David Guetta and Kelly Rowland's "When Love Takes Over" which charted number 1 in the UK. Pursuing his passion for songwriting and production he set up The Cabin in 2011, equipped it with hand-picked gear and filled his schedule with quality projects. You can connect with Tom Fuller.
About Kate Lomas
Kate Lomas is an indie-pop singer and producer from Bath, UK. Her career took a major step forward when she had her record played on BBC Radio 1. Most recognized singles include "Drink 2 U" and "Leave Out The Lows". In this session with producer Tom Fuller, we hear her recording a still unreleased song titled "Better That Way". While awaiting its release, you can catch up with her at katelomas.co.uk and on Instagram at @katelomasmusic.