5 Reasons Why the Orion 32+ Gen 3 Interface is the Top Choice in Pro Audio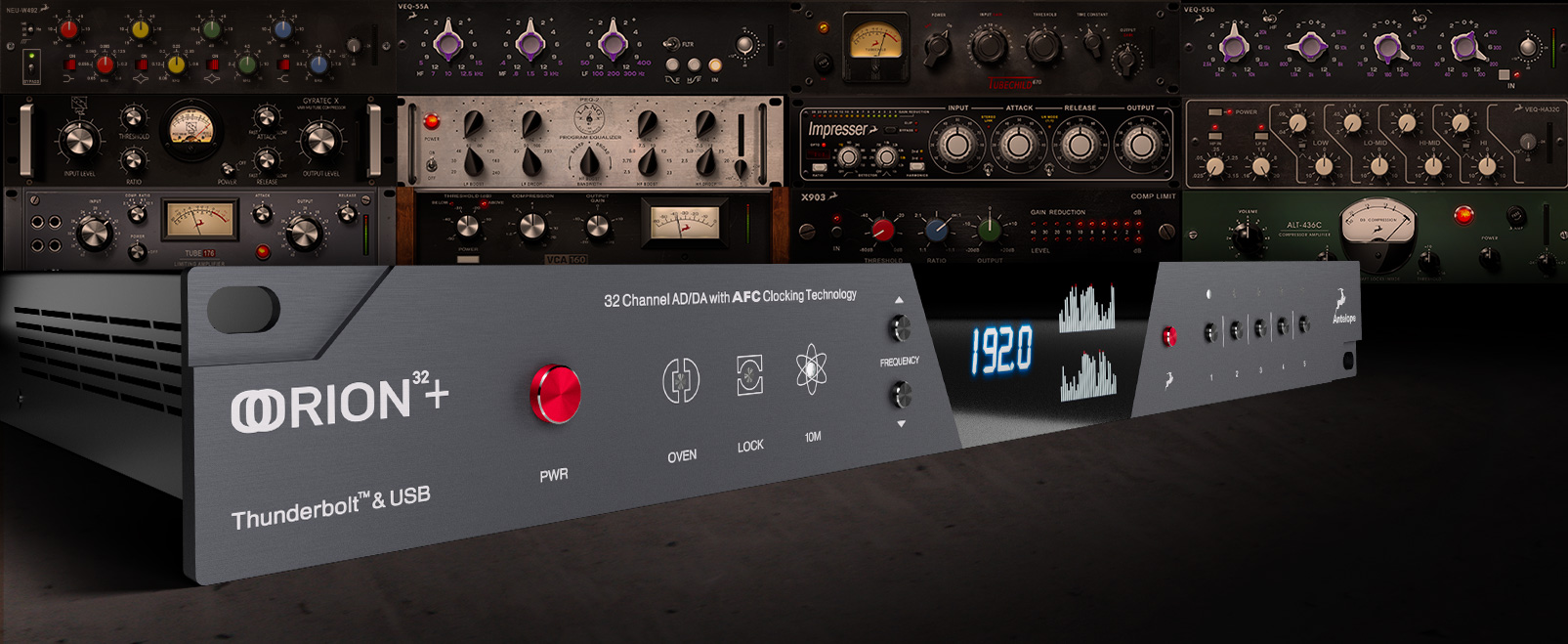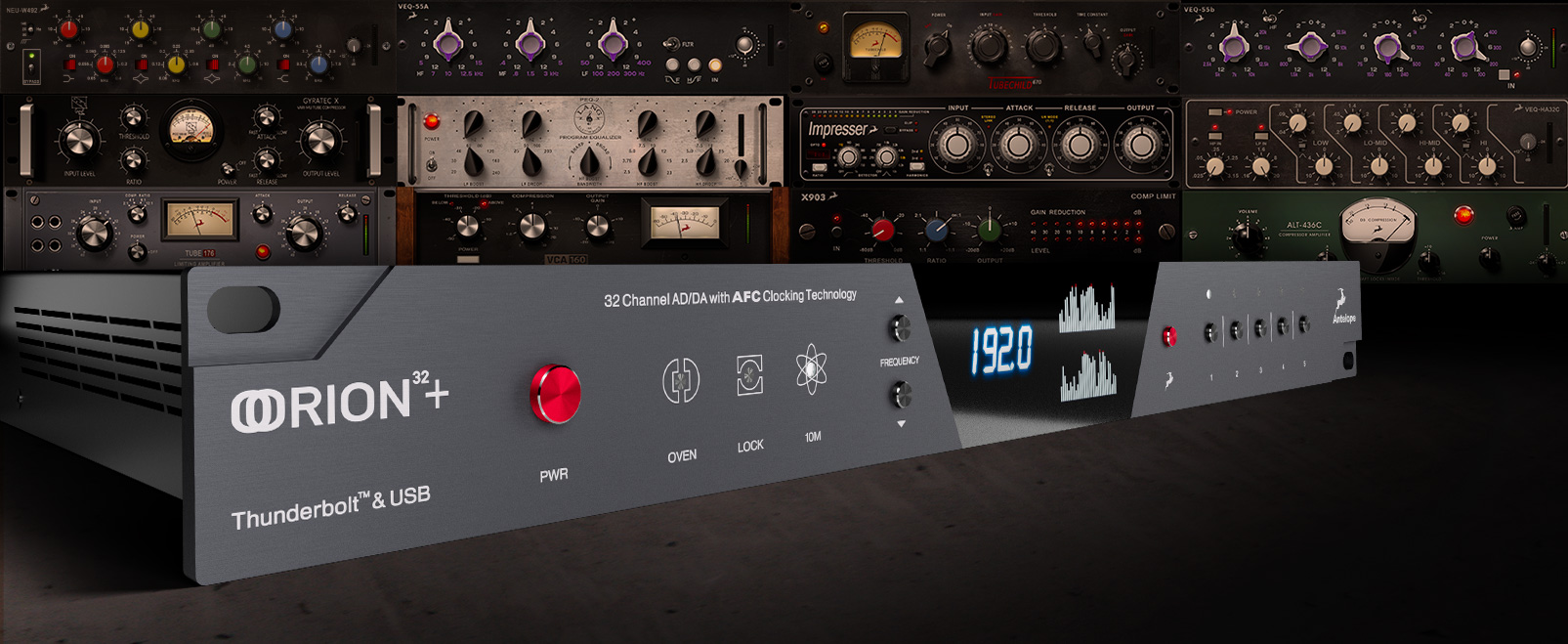 Every user may have a different first impression when starting to work with the Orion 32+ Gen 3 audio interface. Fresh out of the box, the hand-built unit might first catch your eye with its elegant design. To some it is straight down to business – the connectivity options and Antelope's sonic quality is what impresses the most. Regardless, saying that the device is just a 32-channel converter would be an understatement. After taking home its latest award we thought it's a good time to look at what makes this unit a go-to audio interface in some of the most famous recording studios in the world.
Audio Interface with a Rich History
The original Orion 32 was the first audio interface that was able to process as many as 32 channels of AD/DA hi-def audio thanks to its custom-built USB 2.0 chip. Furthermore, this innovative device implemented an oven-controlled clocking to raise the audio conversion standards. Ahead of its time, the interface had a positive ripple effect in terms of innovation which made it the music industry's leader in multi-channel audio interfaces.
Following was the first device in the Orion series to carry the "+" in its name. Released in 2015 it featured Thunderbolt™ compatibility to satisfy the demanding new generation of recording engineers and musicians. Three generations later and here we are – with an audio interface that has improved on its predecessors on every level.
Comprehensive Connectivity
The extensive I/O of this USB and Thunderbolt audio interface allows for the connection of a wide variety of studio gear. On the back panel, there are 32 channels of analog inputs and outputs on eight DB25 connectors. Other connectivity includes MADI, ADAT, S/PDIF and word clock along with a pair of quarter-inch monitor outputs. With this wide variety of I/O options, the device can be set up to any particular requirements. The comprehensive internal routing makes it easy to connect everything so that focus stays on the music.
Pair the Orion 32+ Gen 3 with the MP32 and in just 3U of rack space you have an AD/DA converter, a 32-channel mic preamp and an audio interface – a perfectly suited solution for studios and especially live recording.
High Usability
Having fans all across the music world – from world-famous DJ's like Chris Liebing to award-winning engineers and producers like Cameron Craig – the Orion 32+ Gen 3 is an all-rounder. With its ability to handle multiple high-resolution audio channels simultaneously, the unit is versatile and can be used everywhere, from live stage rigs to high-end music production facilities. Serving as a standalone is where the device shines – making configurations at the studio and putting the unit to use in different locations has proved extremely handy to lots of users.
The audio interface represents superb value for money by maintaining outstanding audio quality even when handling huge sessions and tracking massive projects.
Class-leading Conversion
In terms of audio conversion, the interface holds its own. Achieving a dynamic range of 121dB on its inputs, 120dB on its line outputs and an outstanding 129dB on its stereo monitor outs, the device also employs Antelope's Acoustically Focused Clocking technology which takes the AD/DA conversion to another level.
The Orion 32+ Gen 3 reaches the highest of professional-quality with its sumptuous conversion that has been improved upon with each new generation of the audio interface.
A Virtual Recording Studio – FPGA FX
The interface has a vast collection of real-time Antelope Audio studio effects, all utilizing FPGA processors' parallel computation capabilities for digital audio. The FX plug-ins emulate iconic studio equipment and can be inserted on 16 channels, each of which has eight insert slots. Of the available FX, six are bundled free with the Orion 32+ Gen 3 to cover all essential mixing and mastering needs.
Until the end of February 2020, the interface comes with a custom bundle of 10 effects that can be chosen from the FX library.

Now with Gen 3 in its name, the Orion 32+ is a symbol of a continuous strive for perfection in audio. This already successful and innovative product is taken to the next level by the implementation of new technology. To the new user, the interface will simply sound great and be supremely flexible, but given the time, the Orion 32+ Gen 3 quickly proves why it finds its place in top recording studios and lives up to the cult-status of its predecessors.