Matador On His Journey to DJing, Music Production and the Love for Audio Gear
Right before giving his audience three hours of pure euphoria, Irish native Gavin Lynch – best known by his stage name Matador – sat down to talk to us. Gavin took us on a personal journey from working as a chef to handling studio mixing boards and now headlining some of the world's biggest festivals and nightclubs. On top of all this, he loves hardware as much as we do and was ready to geek out with us.
True to Yourself and True to the Music
The boxing gym exposed young Gavin to electronic music and from then on he pursued his path of musical exploration. Through hours of crate-digging and collecting records, Matador developed a keen ear for music. Creating a set with the collected record wasn't enough for him and he started producing a making tracks himself. As usually happens, experimenting with analog synthesizers is a sure way to spark your interest even more. While in college, all kinds of tech gear passed through his hands – from guitar pedals to drum machines – and he developed a real interest in everything analog and high tech in audio.

Once Gavin developed his own style and got widespread attention, he started trying out sound cards that could best serve his setup. The most important aspect for him was to keep the sound he achieved in the studio and transfer it to the live stage. As a hard-working act, Gavin has always had the drive to play something new every night and to experiment with mixes and sound. For this reason he needed a device he could rely on to be with him every step of the way – either in the studio or the live stage.The heart of his digital DJ setup is none other than the Orion 32+ | Gen 3 audio interface – here is why.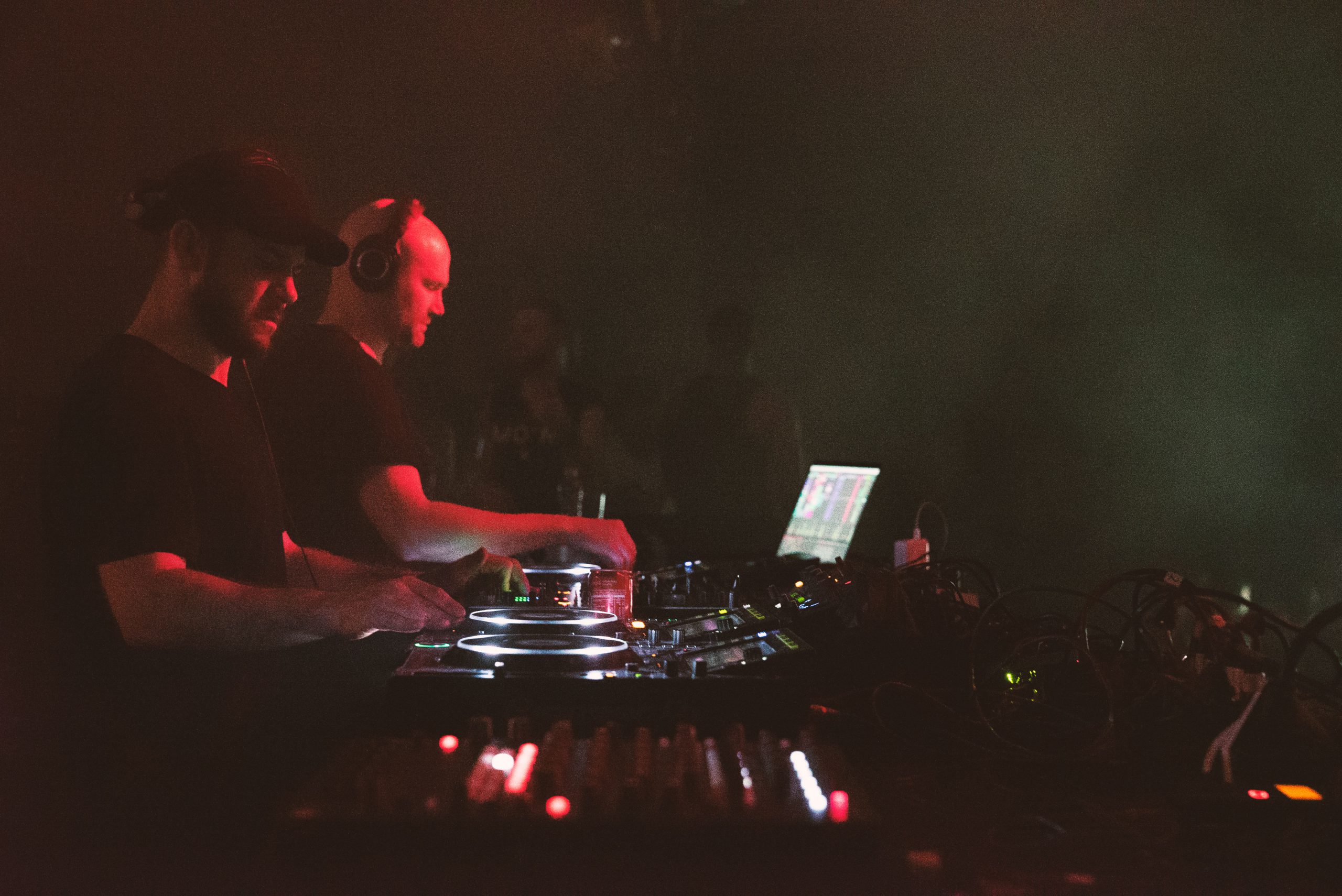 Solid and Reliable for Any Live Set – the Orion 32+ | Gen 3
With college education in sound engineering and music technology, Gavin knows his way with multi-channel audio interfaces. When it comes to techno music, having a tool that makes everything sound twice as deep and powerful is one more way of getting the crowd hyped! Looking for the right device that he can take to the live stage with confidence, Gavin took the advice of Richie Hawtin and Chris Liebing. Being the next high profile DJ to implement the Orion 32+ | Gen 3, Matador has been using it for the last two years and the interface has not let him down once.
"I've had glitches and problems with all sound cards but that [The Orion 32+ | Gen 3] has been the only one that has been 100% solid through the whole process. I have had the same card for maybe 2 and half, 3 years. I've changed my computer more than that…One time I was playing a gig in Barcelona – I was using my sound card, drum machines, all that stuff. I look at my computer screen, all frozen..and it was a computer problem. But my sound card was still running perfectly and it didn't let me down. Nobody noticed a problem on that dance floor…that's why I stick with the Orion."
With its sumptuous conversion, comprehensive connectivity and the ability to track massive projects, the Orion 32+ | Gen 3 audio interface reaches the high levels of reliability and quality demanded by the world of professional DJing. The capacity to handle multiple high-resolution audio channels simultaneously, makes the unit versatile enough to be used everywhere, from live stage rigs to high-end music production facilities. Read the 5 reasons why the Orion 32+ | Gen 3 interface is the top choice in pro audio.
Catch up with Matador on Facebook and Instagram 
Follow his label Rukus on Facebook