Mixing Engineer Darren Jones Tracking with the Synergy Core FX and Auto-Tune Synergy
Loaded with the full arsenal of Synergy Core FX in addition to the Auto-Tune Synergy, Darren Jones' playground is all set to create magic. He is no stranger to working with some of England's brightest stars in recent years and now it's young rapper, Aseven's time to join the party. Get a taste of the Discrete 4 Synergy Core and Edge Solo modeling mics' joint force and how well they work together. Turning special attention to the FPGA and DSP effects of the audio interface, Darren shows how they can be utilized in vocal recording.
Synergy Core FX and Auto-Tune Synergy for Vocal Recording
The processing power of the Synergy Core platform is what it all boils down to. The FGPA + DSP combination of the Discrete 4 Synergy Core is capable of handling up to 4 FX channel strips, 8 FX slots each for a maximum of 32 FX instances running with imperceptible latency. Working to its advantages, Darren uses the live monitoring of the Auto-Tune Synergy, while freeing up the CPU of the computer. This gives him the flexibility to load up a complex FX chain without adding milliseconds of latency. Watch the video to learn how Auto-Tune Synergy's features like Retune Speed and Flex-tune are utilized and to what effect.
Effects used during the session:
Mic Pre: BAE-1073MP
EQs: BAE-1073 , LANG PEQ-2
Compressor: FET-A76, Tubechild670
Vocal Processing: Auto-Tune Synergy
"The new DSP chips make it easy to track through plugins like Auto-Tune Synergy with almost no latency. Having four independent headphones outs is very useful."

Darren Jones

Mixing Engineer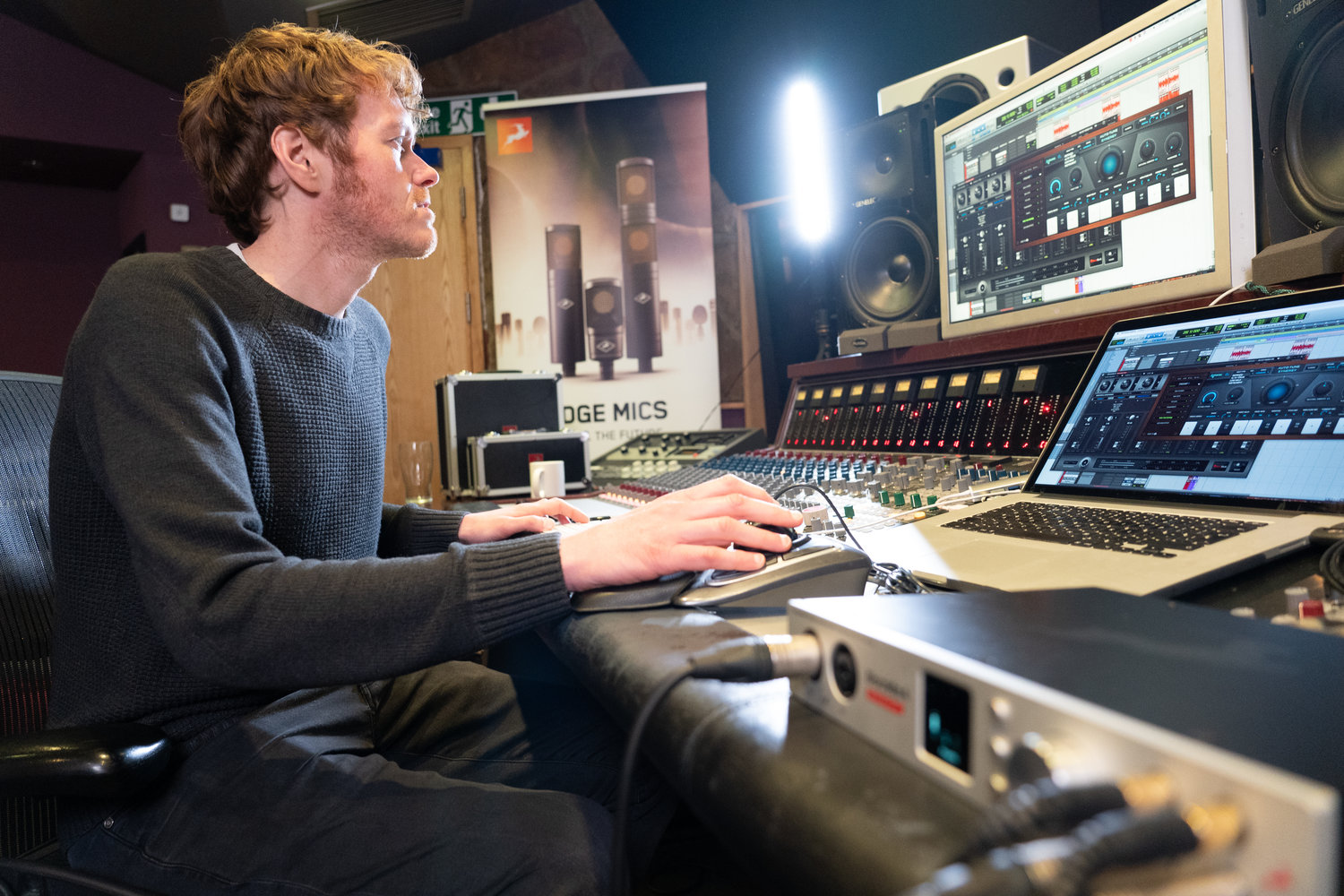 Recording Aseven's clean vocals, without any emulation on the Edge Solo, allows Darren to try out different mic models in the mixing phase. This enables him to stay flexible for the rapping and singing sections of the track and play around with them post-recording.
About Darren Jones
As part of Miloco's roster of talented engineers, Darren has secured clients such as Stormzy, Tom Walker, Harry Styles, Rex Orange County, Skepta and Dizzee Rascal. His name can be found in the credits of the platinum award-winning Stormzy single, Vossi Bop. Previously, he started his recording career in Liverpool where he worked his way up to head engineer at Elevator Studios.
About Aseven
Aseven is part of The Flight Club management company and is a young rapper & singer from Forrest Hill in South London. Hear his single, 'Real One' here. Special thanks to Aseven and his label for taking part in the video.
Instagram:
@djjonessss
@milocostudios
@livingston_studios
@asevenofficial
@theflightclub_