Tracking Vocals with Discrete 4 Synergy Core and Edge Solo (ft. The Science)
After recently recording dream-pop and RnB tracks, the Discrete 4 Synergy Core audio interface and the Edge Solo modeling mic combo now catches a more experimental wave. The conversion quality of the interface and the exceptional dynamic range of the mic was instrumental in recording the electro-soul song "Come By The River" by four-piece outfit, The Science. See the group track vocals through the audio interface and hear what Martin – the producer of The Science – likes about it.
Recording with Discrete 4 Synergy Core and Edge Solo
The Discrete transistor ultra-linear preamps offer ultra-low noise, distortion and 65 dB gain. The sound is without any unnecessary color added, so the voices of the artist can stand out on their own – an important aspect when recording a track like "Come By The River". The software emulations of vintage EQs and compressors all processed inside the interface were used during tracking at an ultra-low latency. On top of that, the mobile interface has a small footprint so the band can take their sound to the live stage as well as the studio.
Paired with the Discrete 4 Synergy Core is the Edge Solo modeling microphone. Designed to be used together, the combo unlocks the full potential of real-time mic emulations as all vintage emulations are processed by the Synergy Core. Experimenting with sounds is an integral part of The Science's song craft, so the 18 mic emulations included in the Edge Solo are a rich source of possibilities for their process.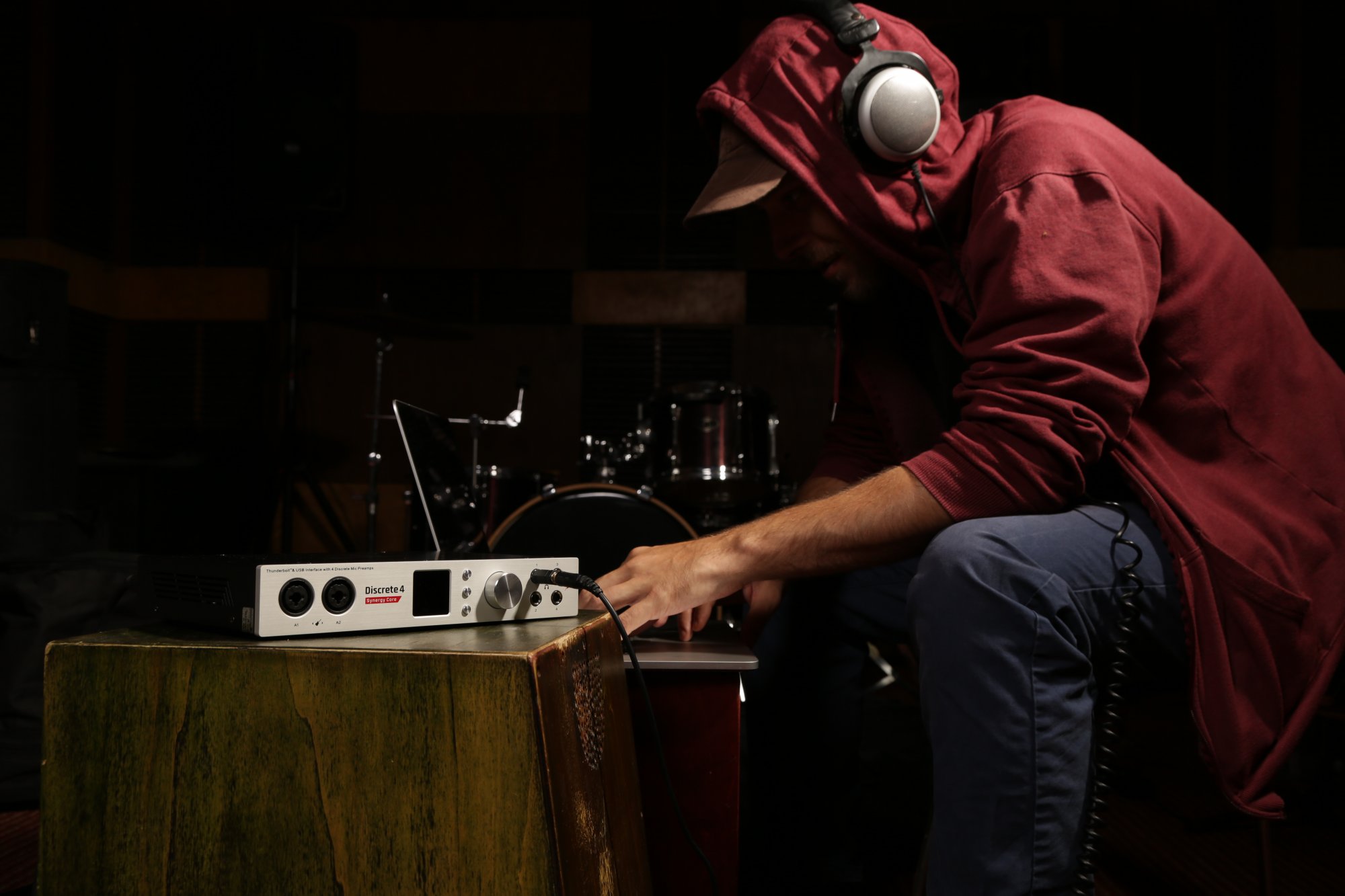 About The Science
The Science is a vocal driven electronica collective based in Sofia, Bulgaria. Consisting of Nino Gomes (vocals, programming), Viara Popova (vocals), Radoslav Gergov (vocals) and Martin Stavrev (composer, engineer) the band fluctuates in between electronic genre borders while still maintaining a consistent sonic signature.
Come By The River is set for release on the UK-based label YUKU later this year.
Find The Science on their Website, Instagram, Facebook and Twitter. Find YUKU on Facebook.